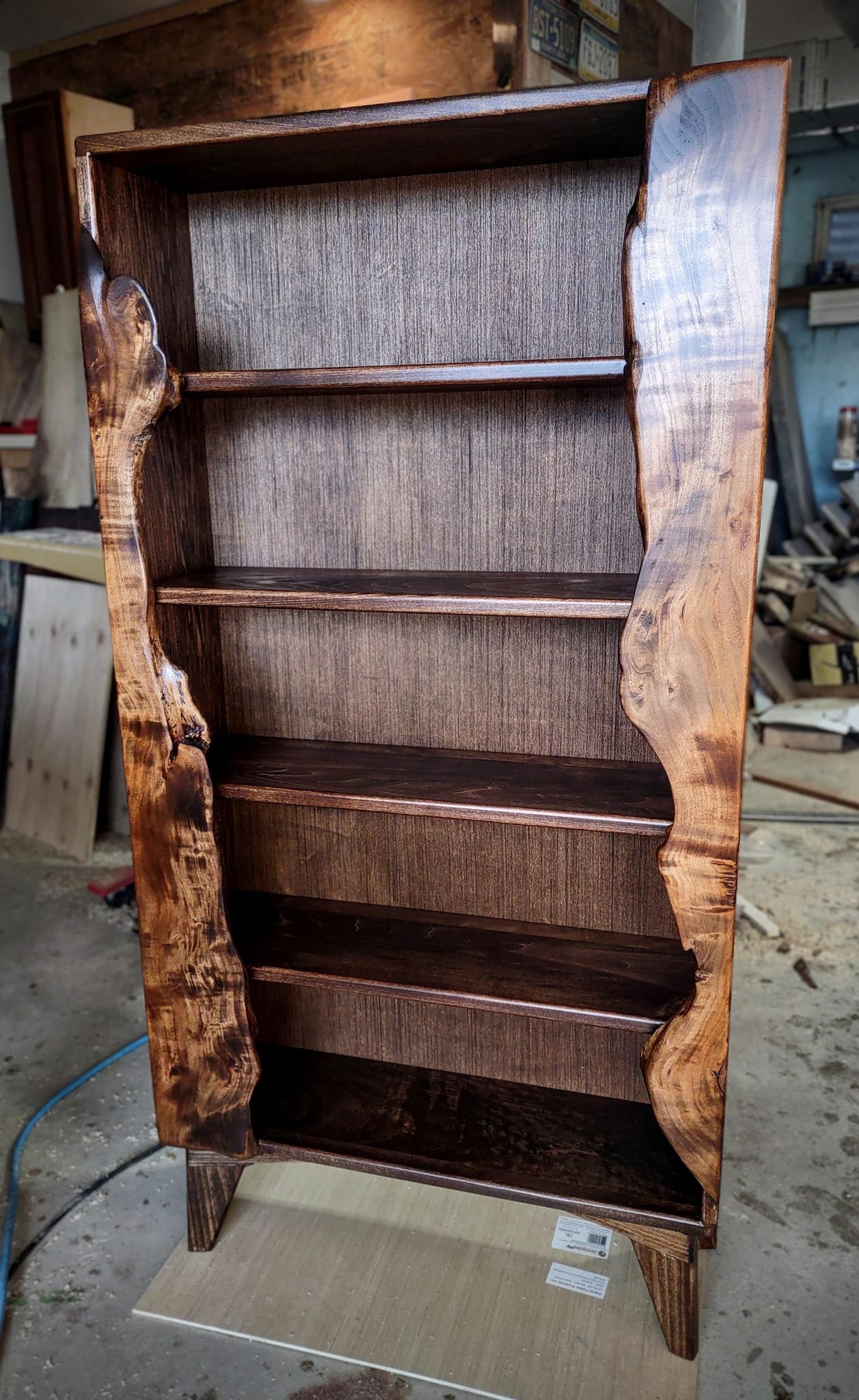 Live Edge Bookshelf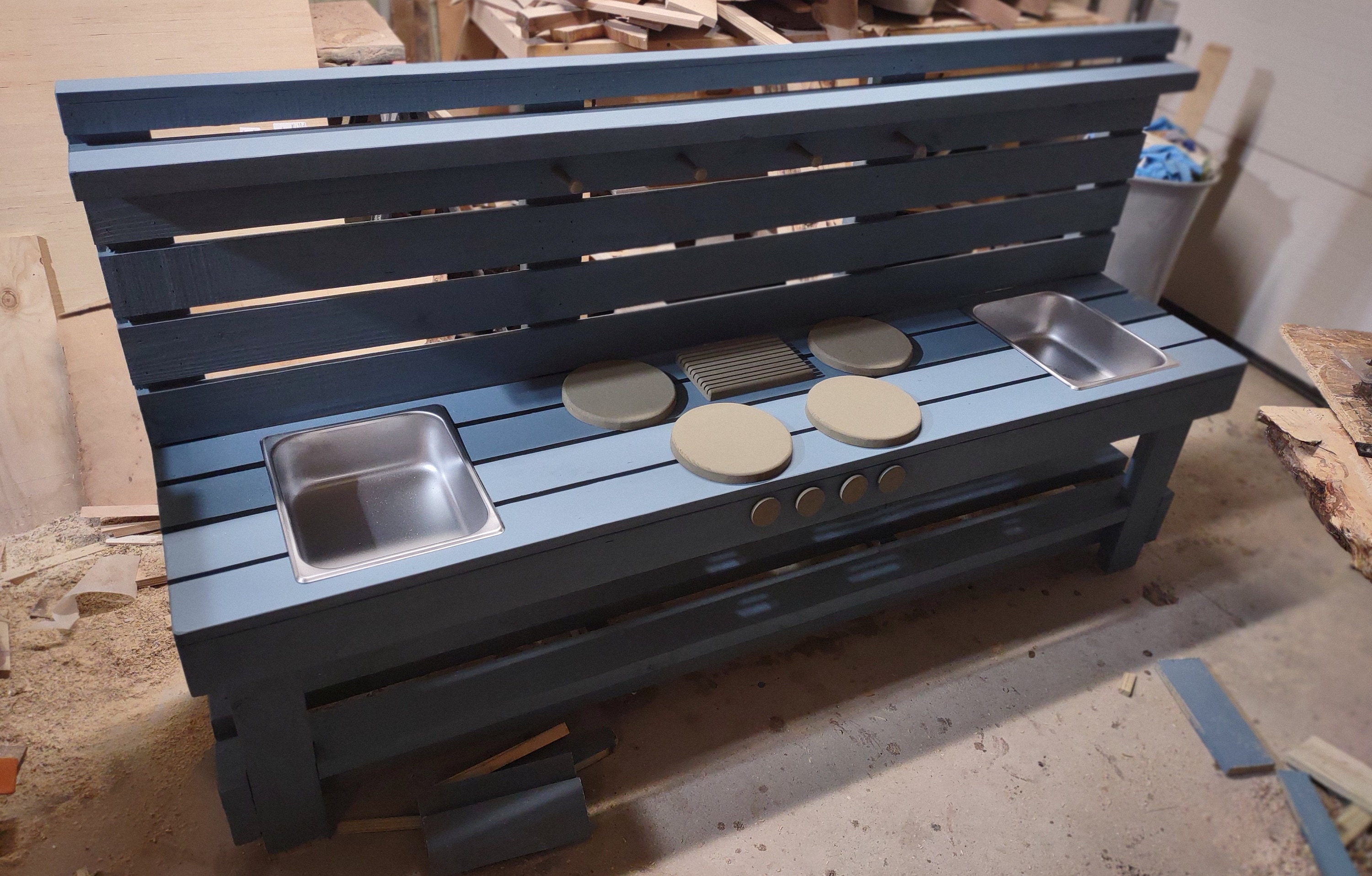 Mud-Kitchen ready for delivery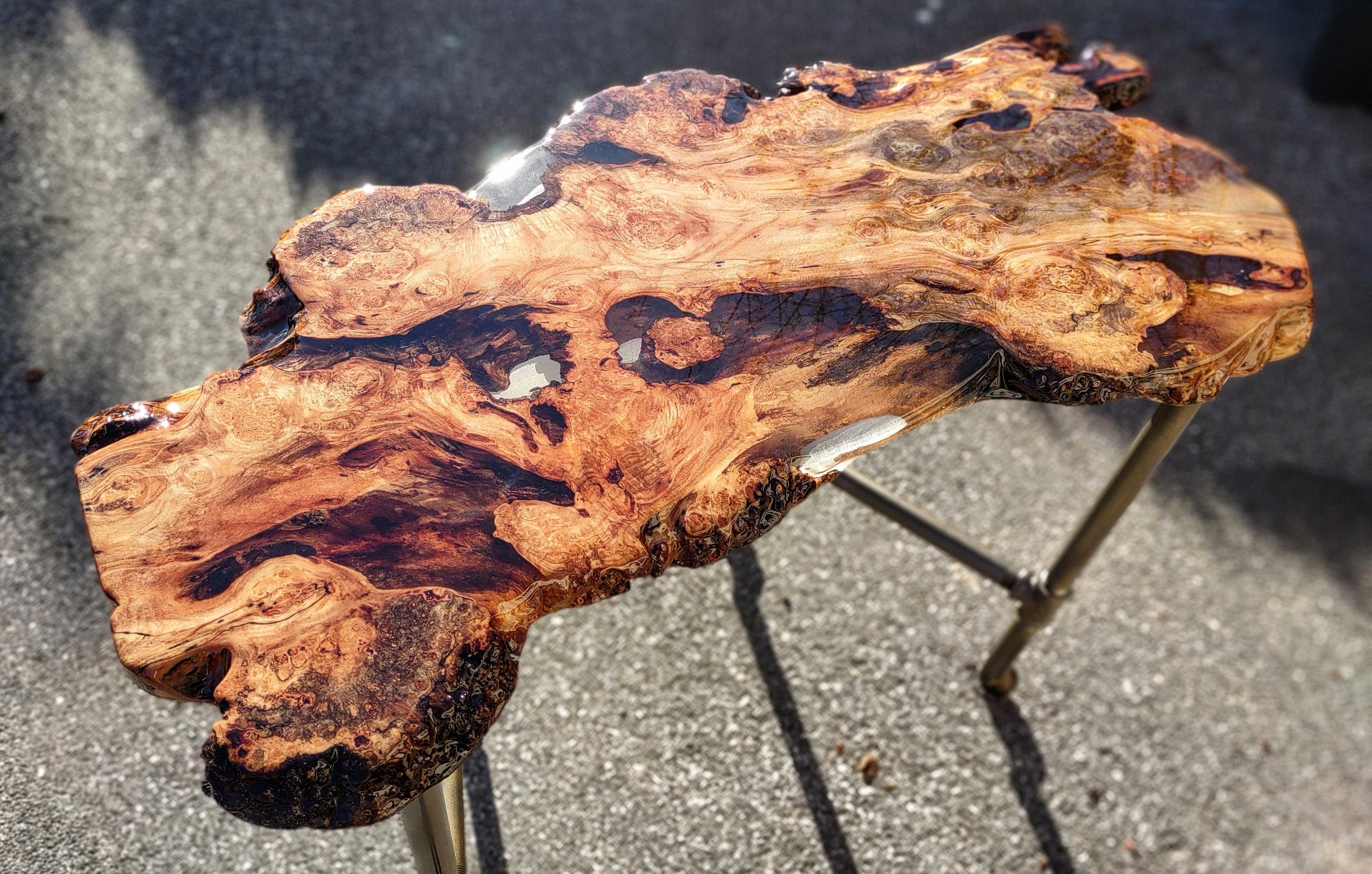 Maple Burl on antiqued pipes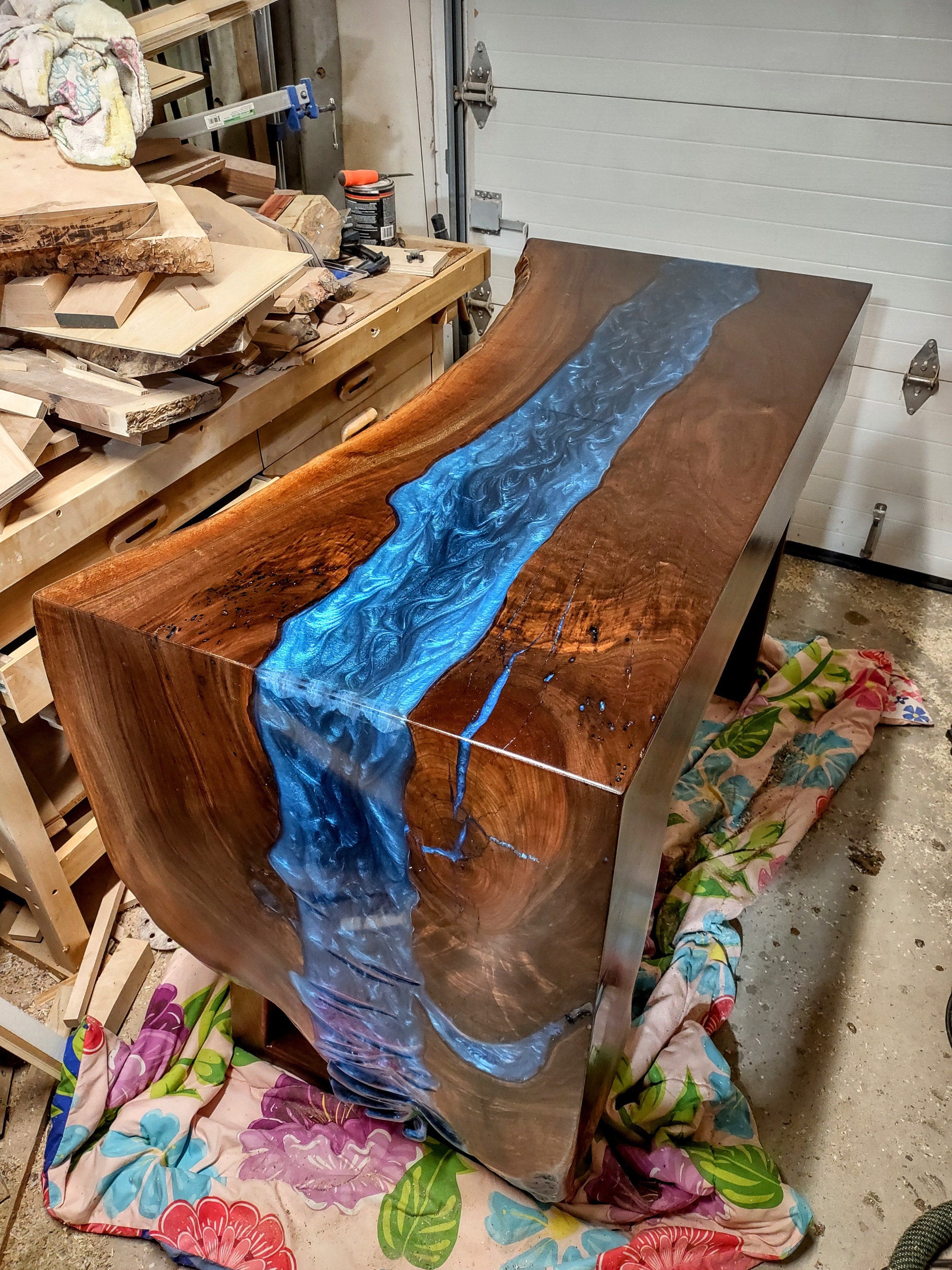 Triple Waterfall buffet with hidden drawers.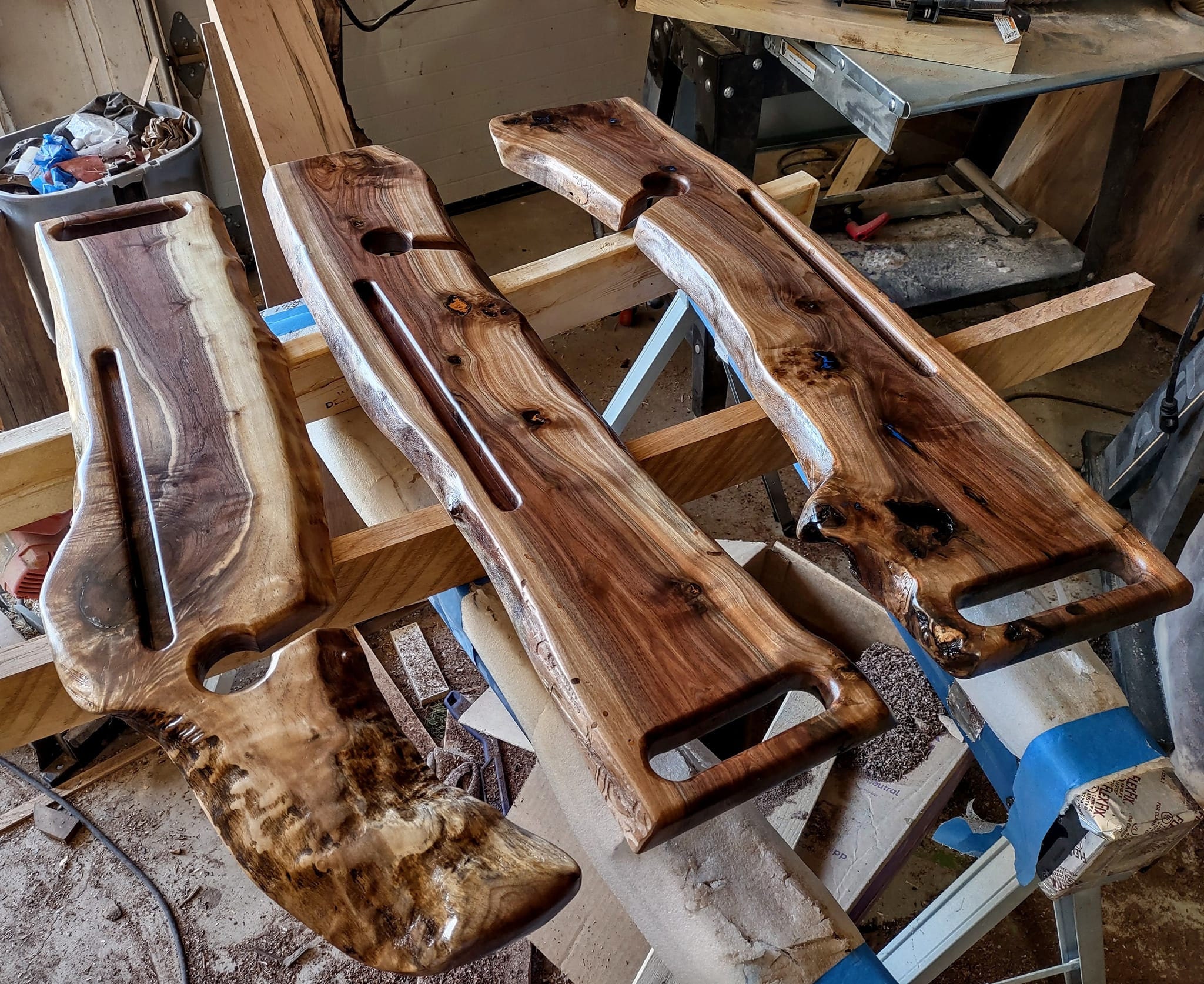 Set of live edge bath boards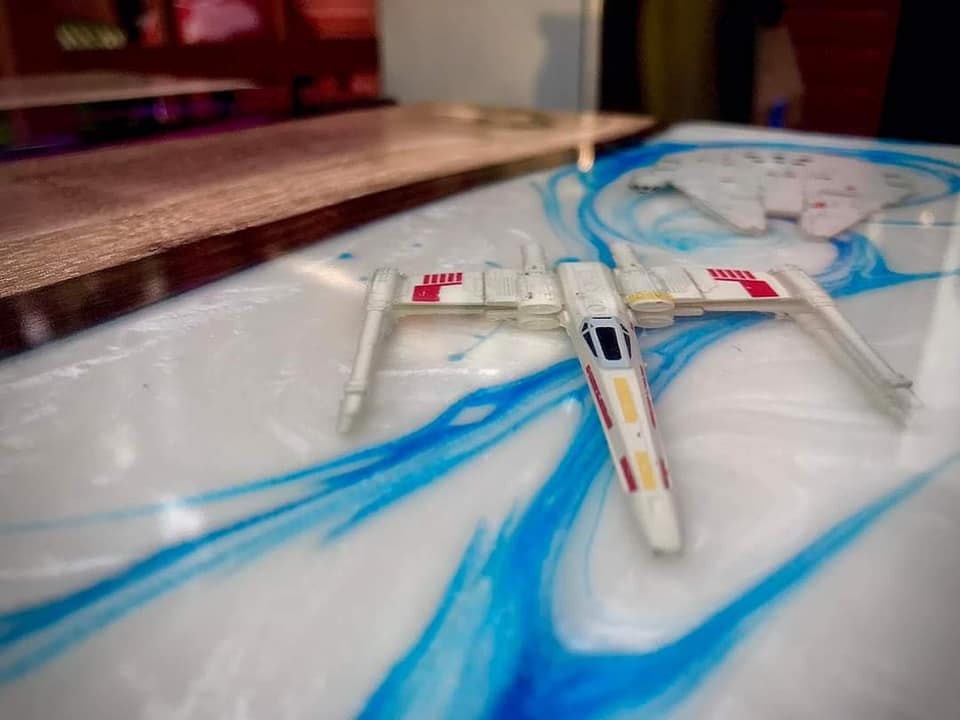 Star Wars Themed Shelves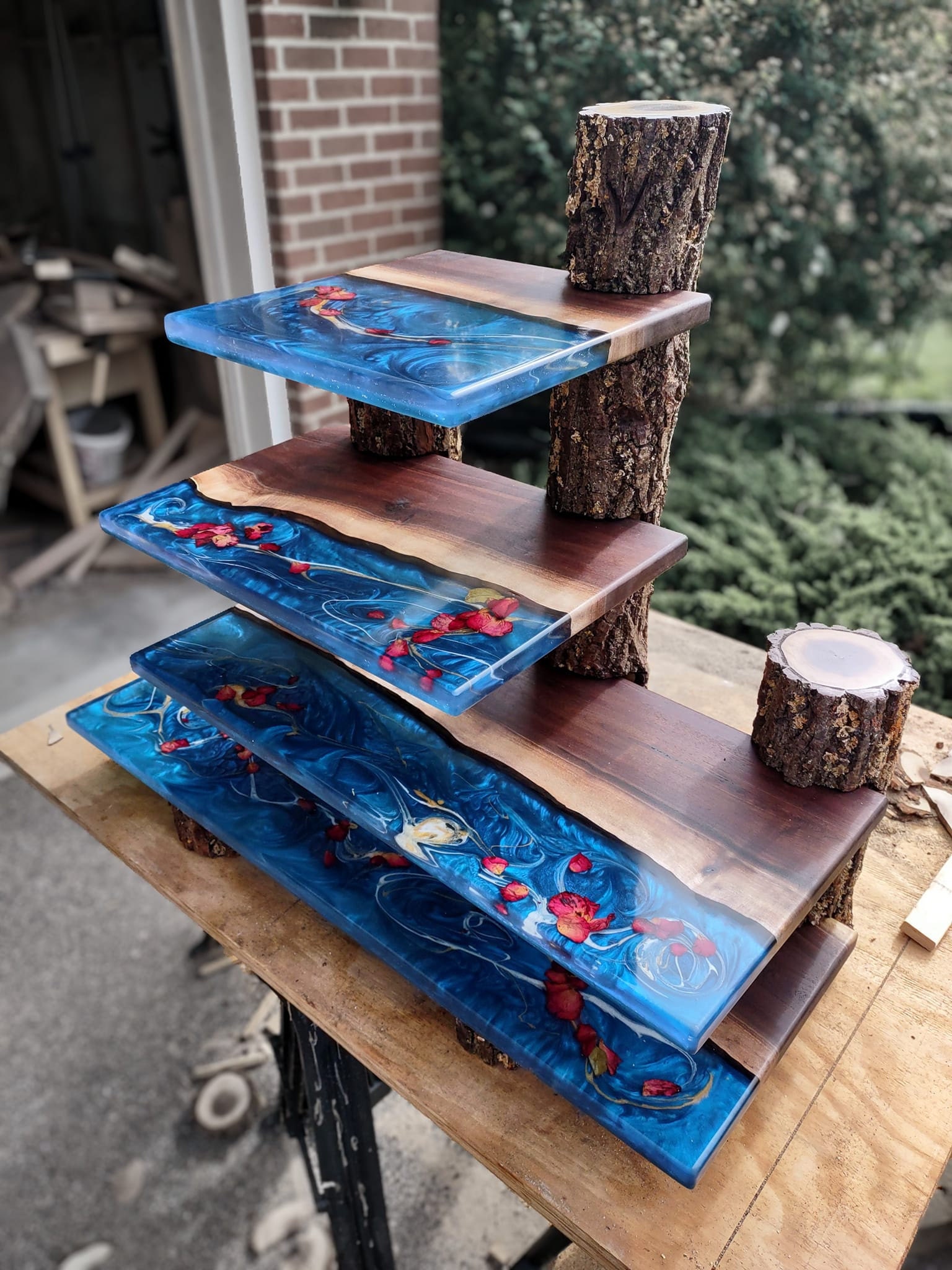 Cupcake Stand for Wedding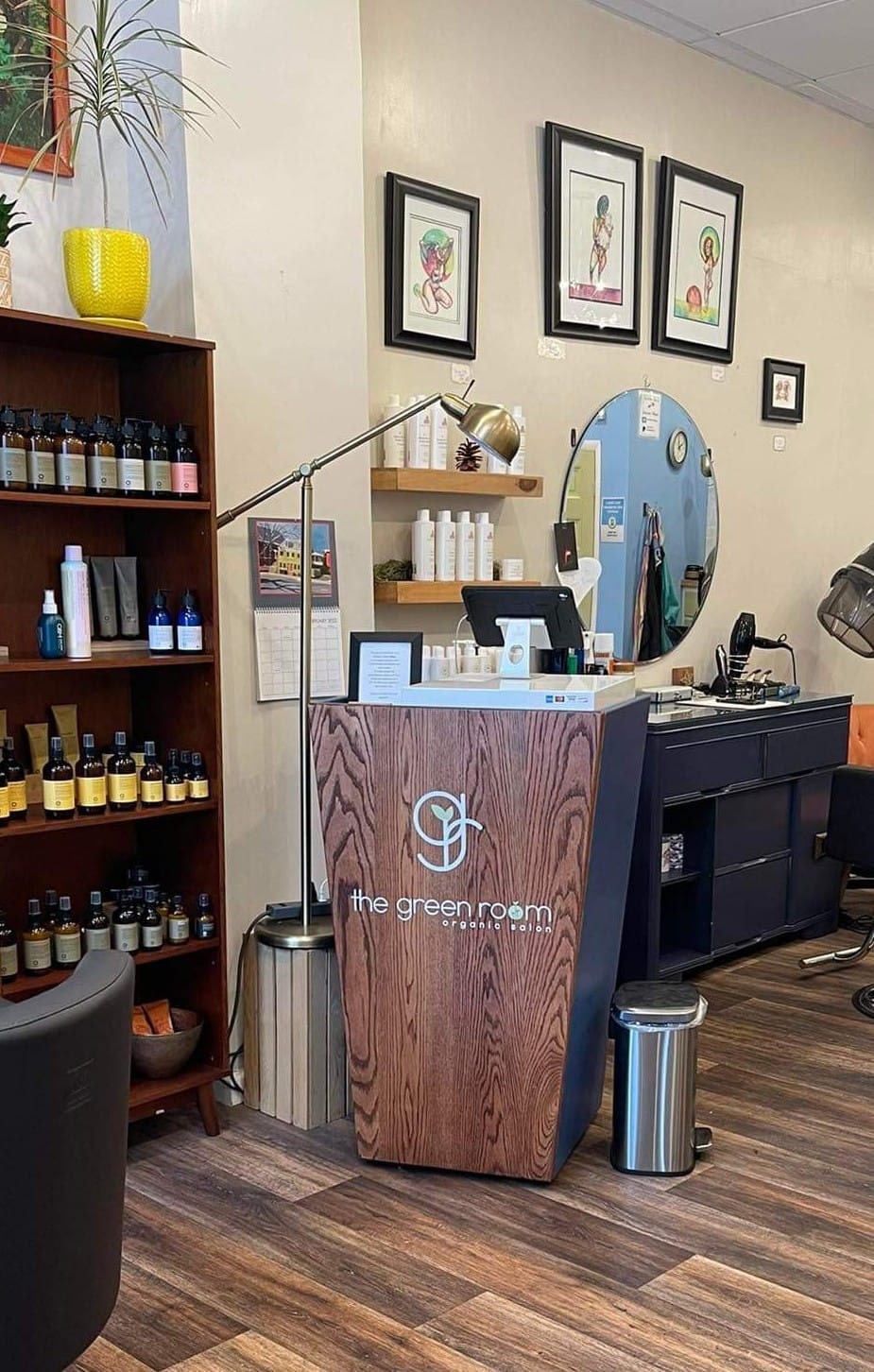 Check-out counter for my wife's go-to salon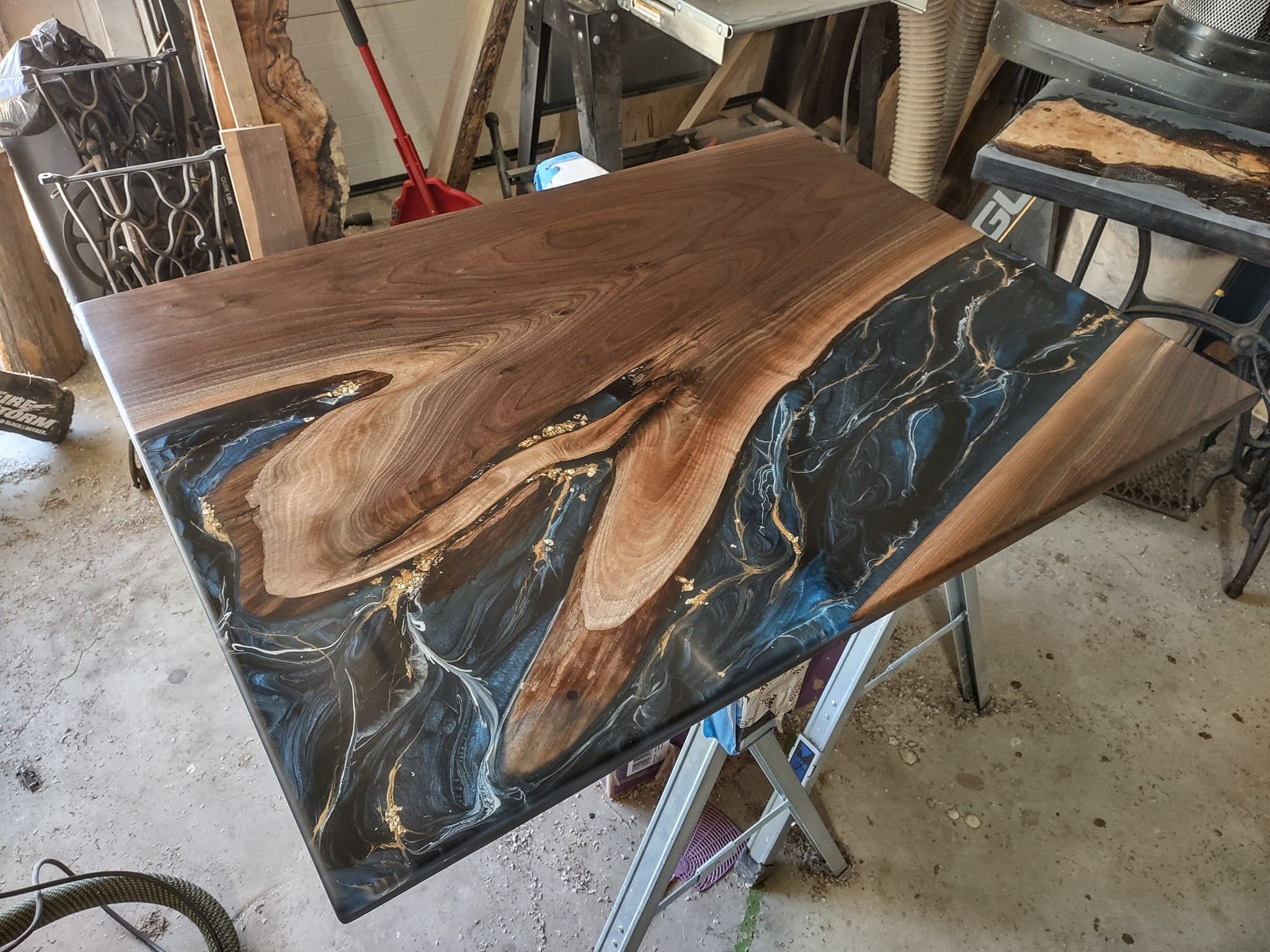 Black Walnut and blue "Marble" top ready to ship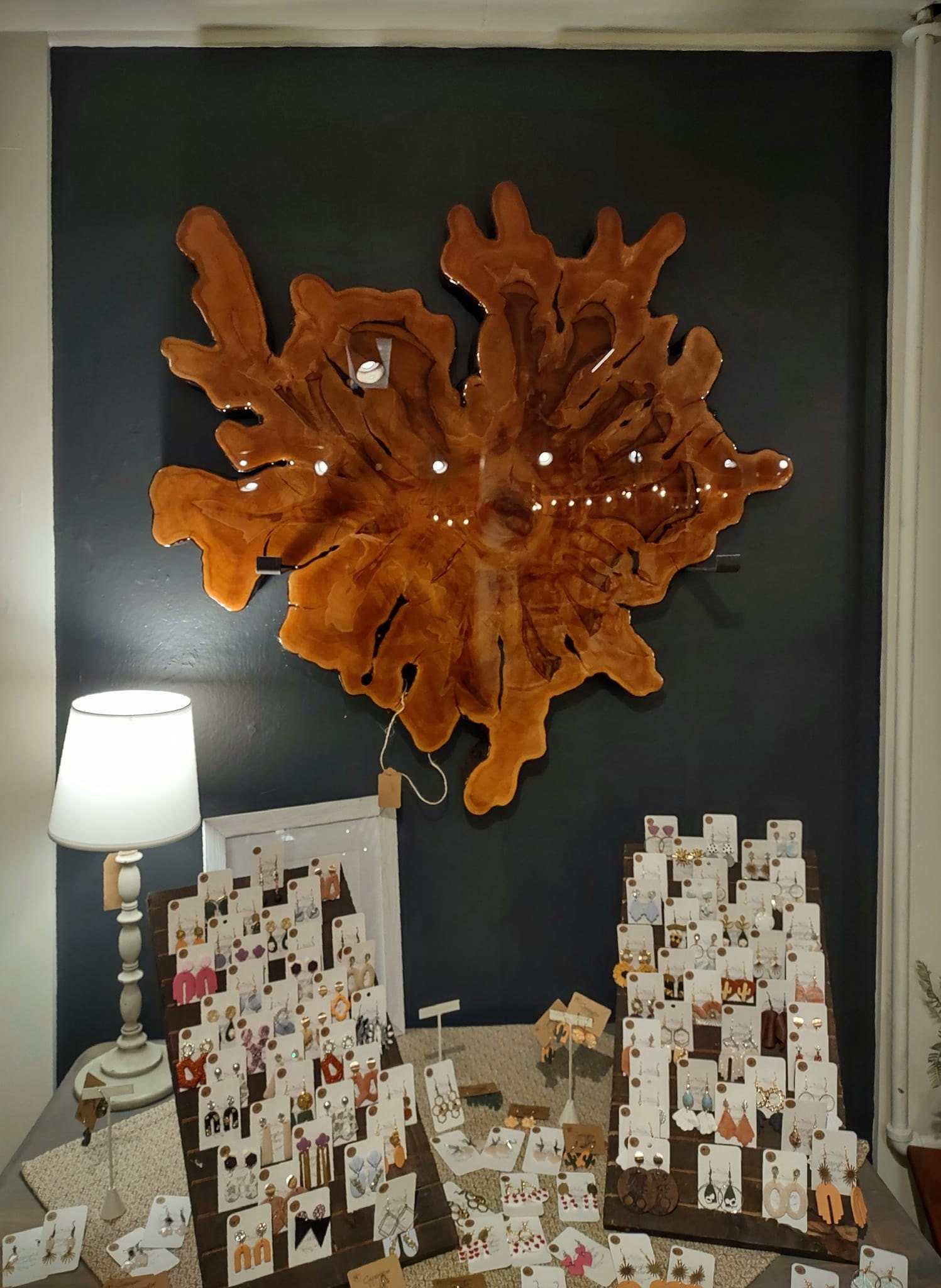 one of two remaining tree species from the Jurassic Era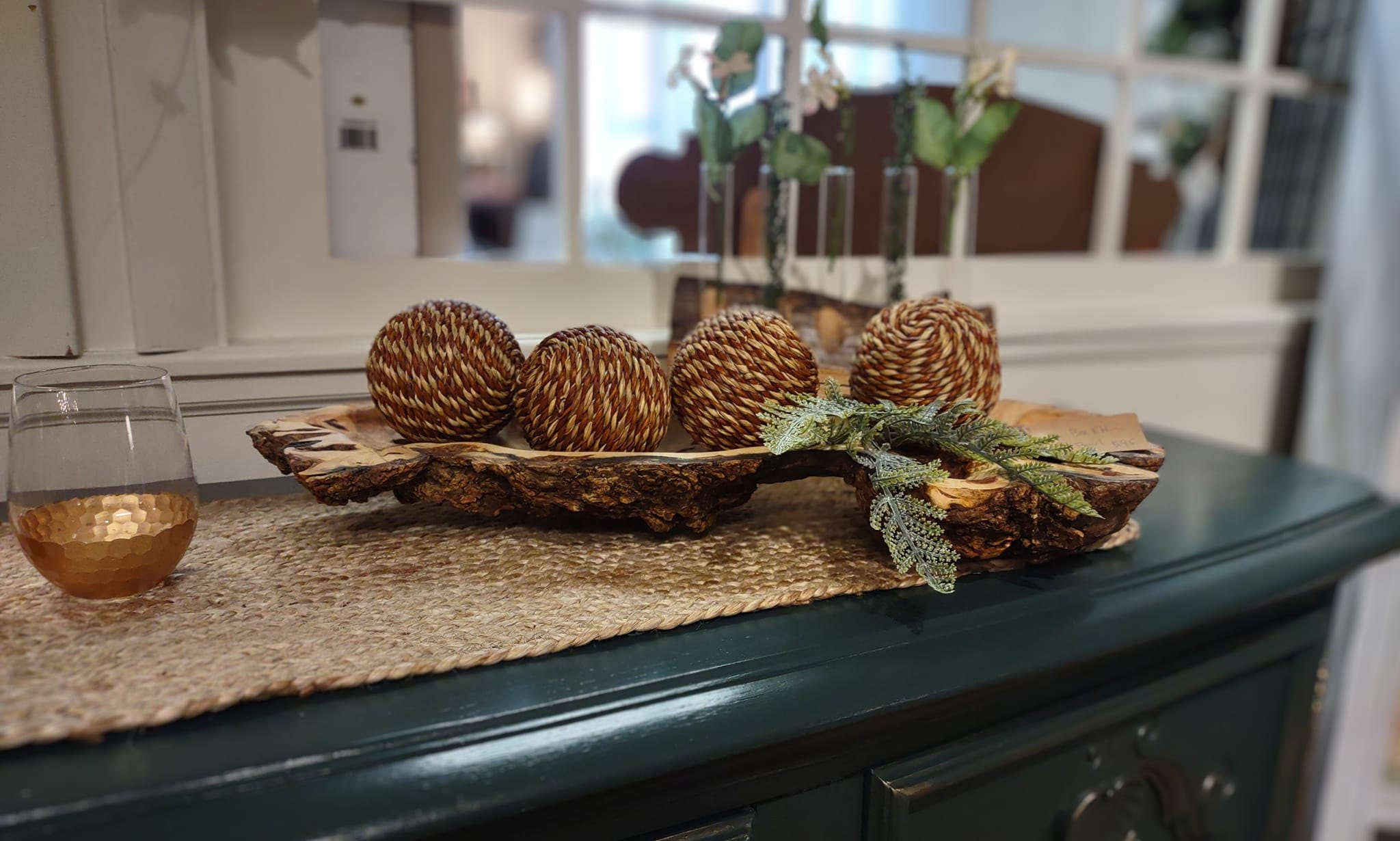 Hand carved burl bowls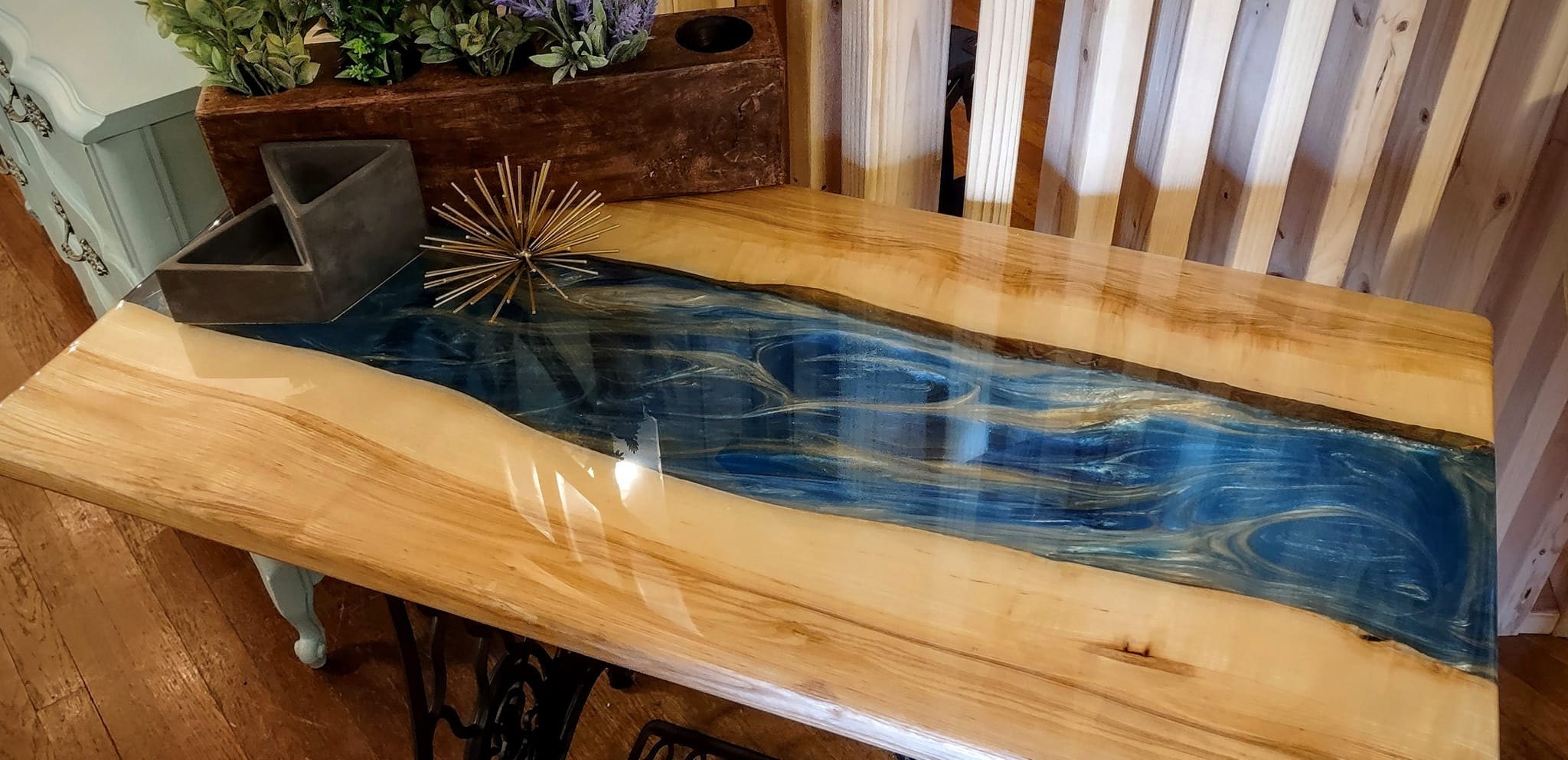 Translucent blue rivers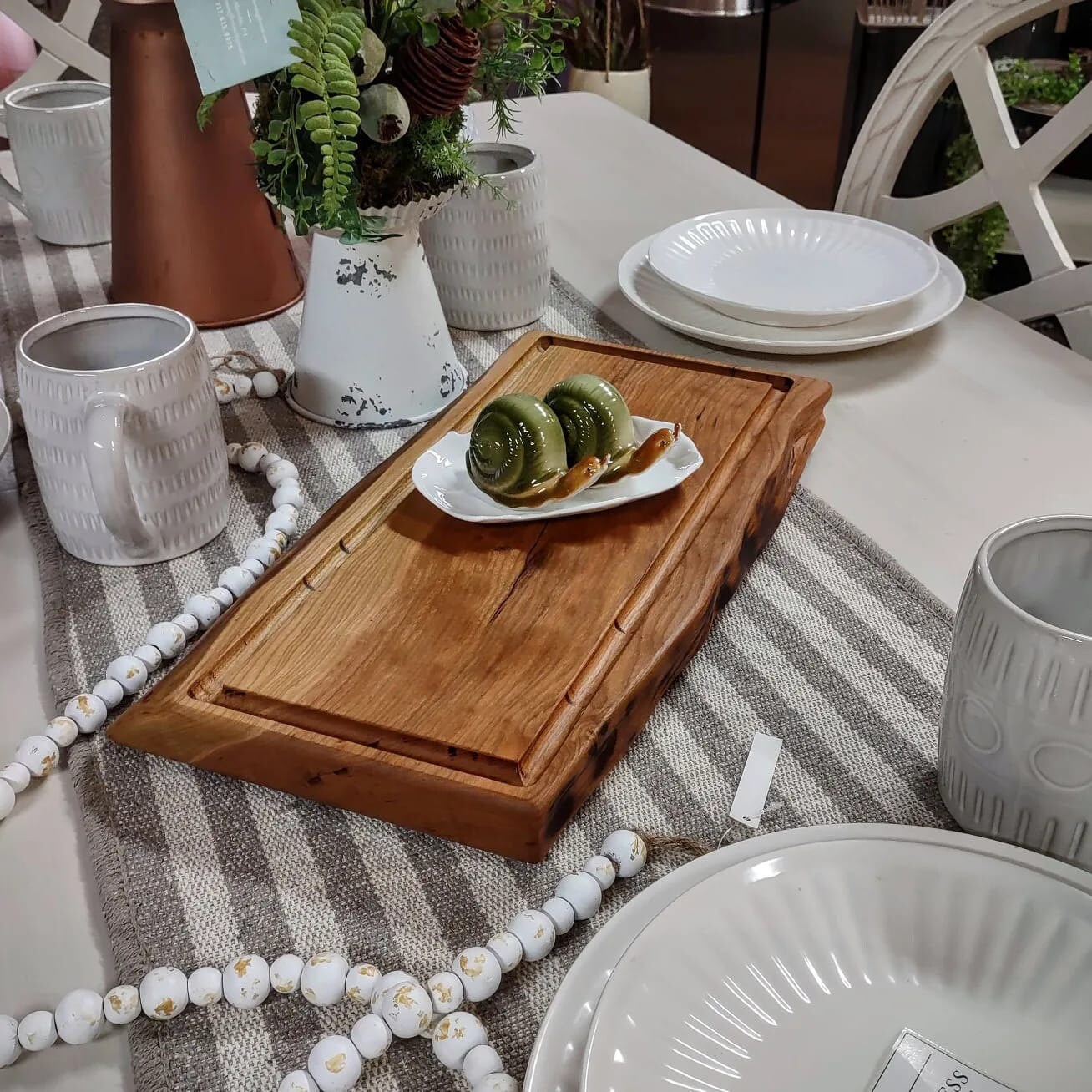 custom cutting board to put a pop of color on this monochromatic table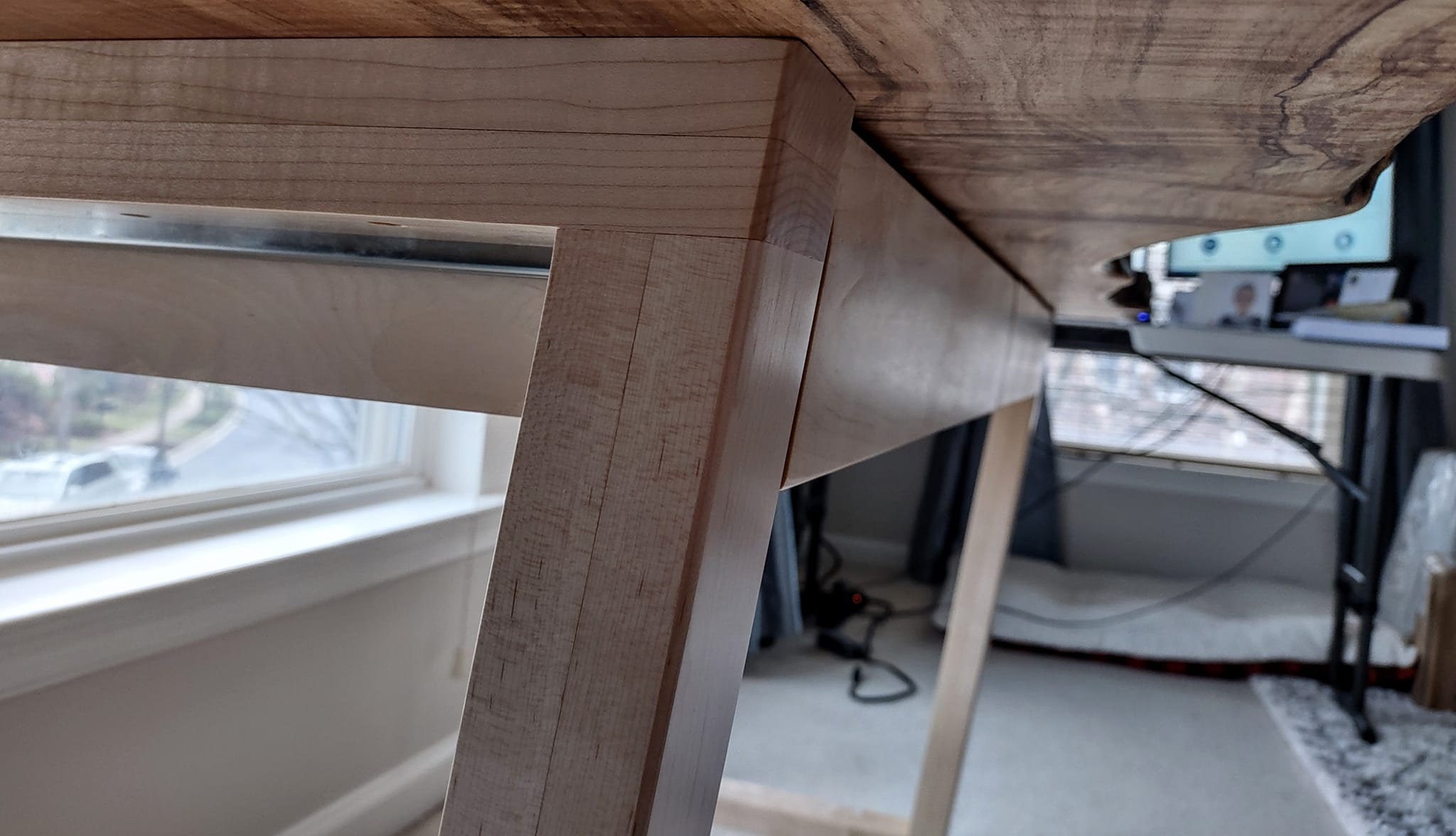 wooden trapezoid legs with matching angular drawers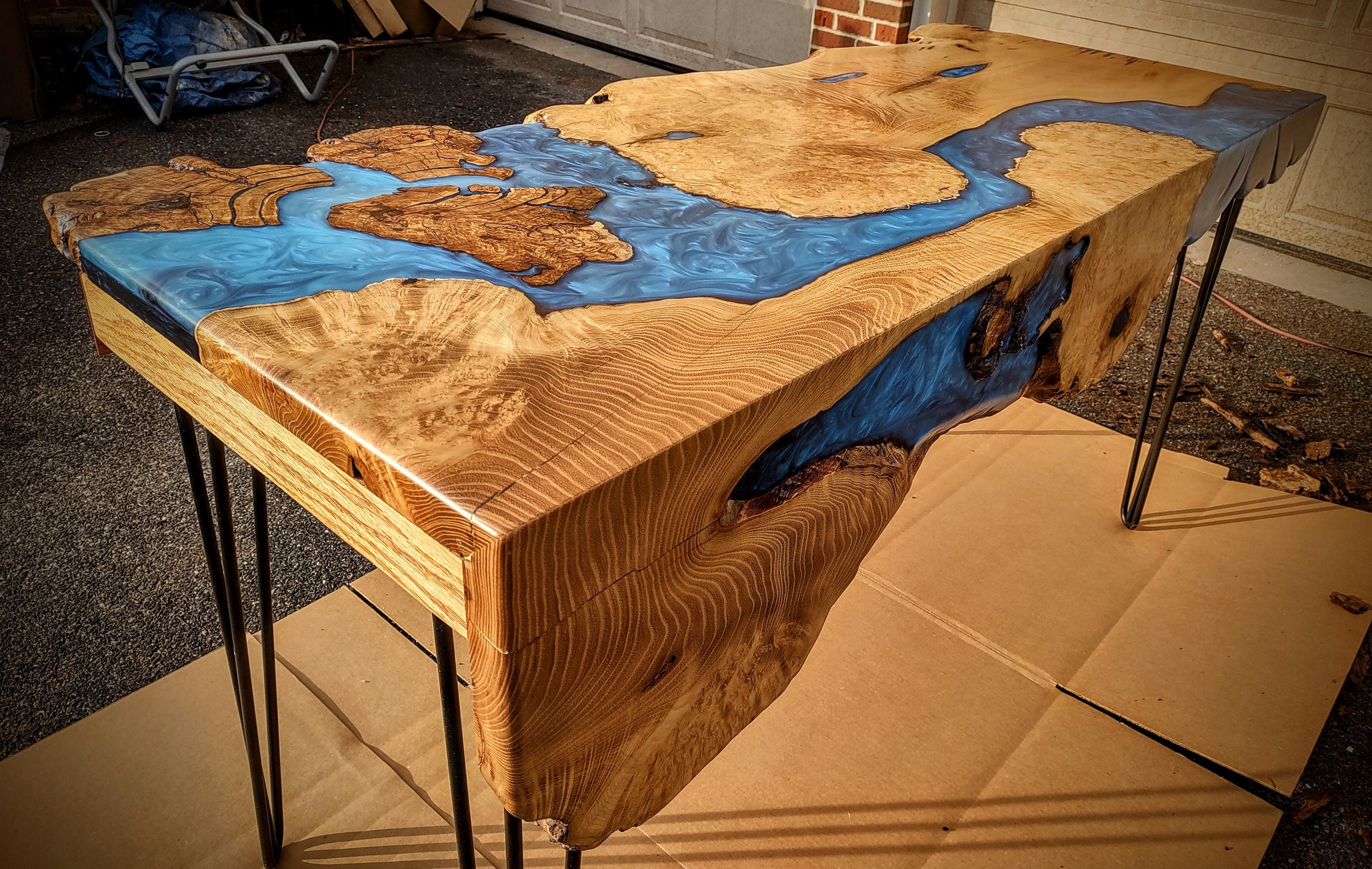 waterfalls!!! (chasing not recommended)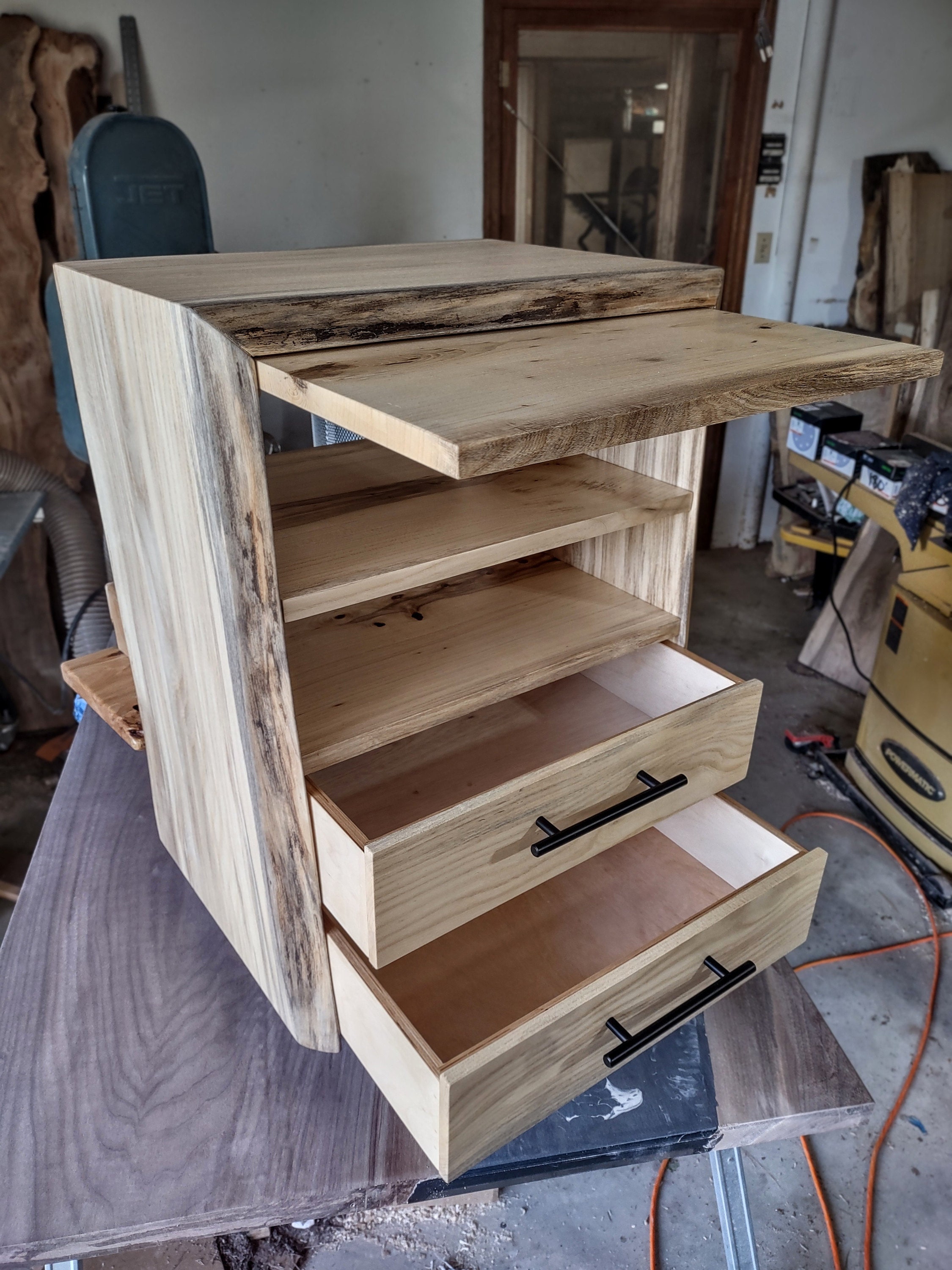 Custom old school bedside table with double waterfalled hackberry

Twisted Ash floating shelf with 4 drawers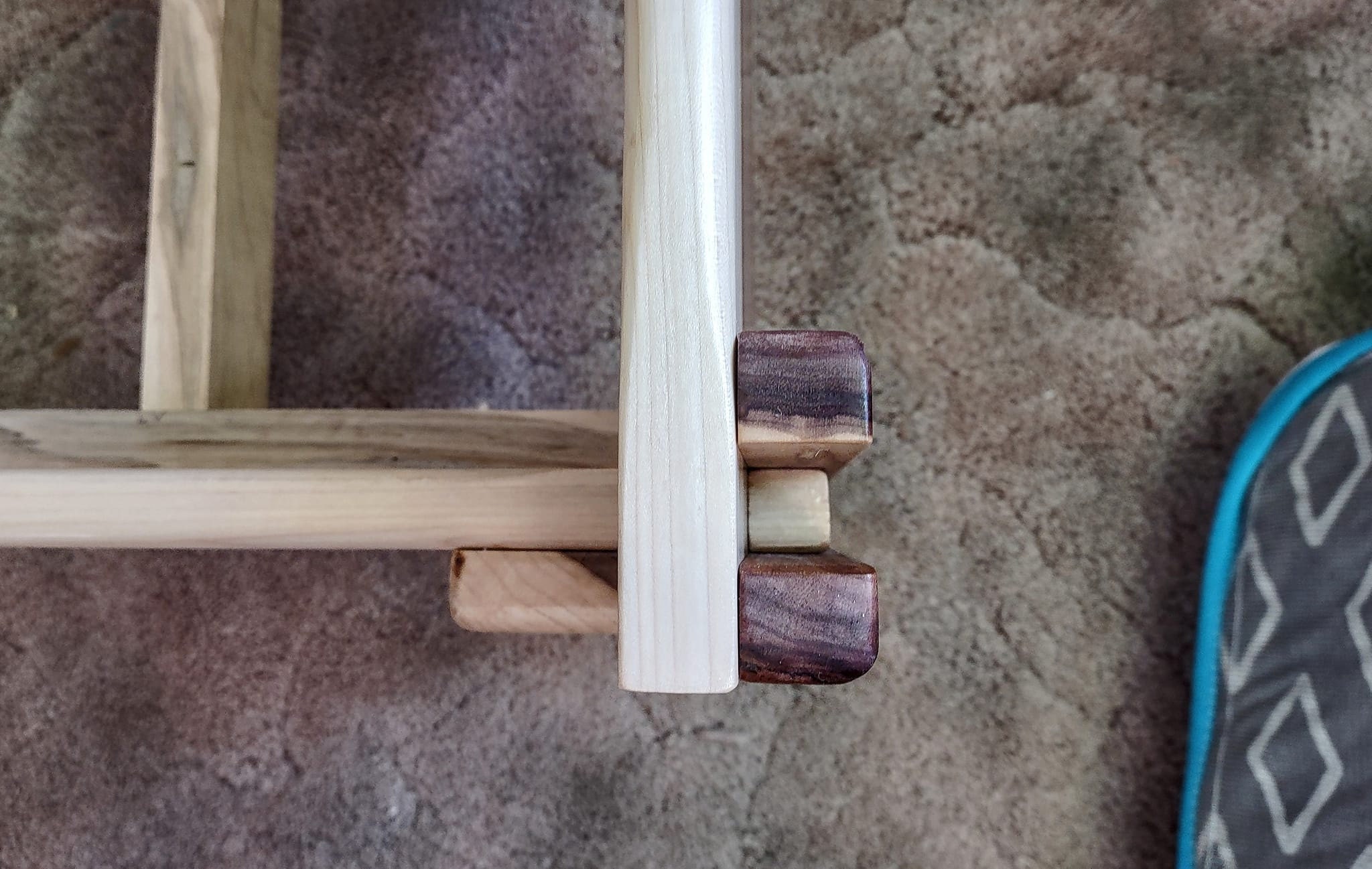 all wood joinery for this bed...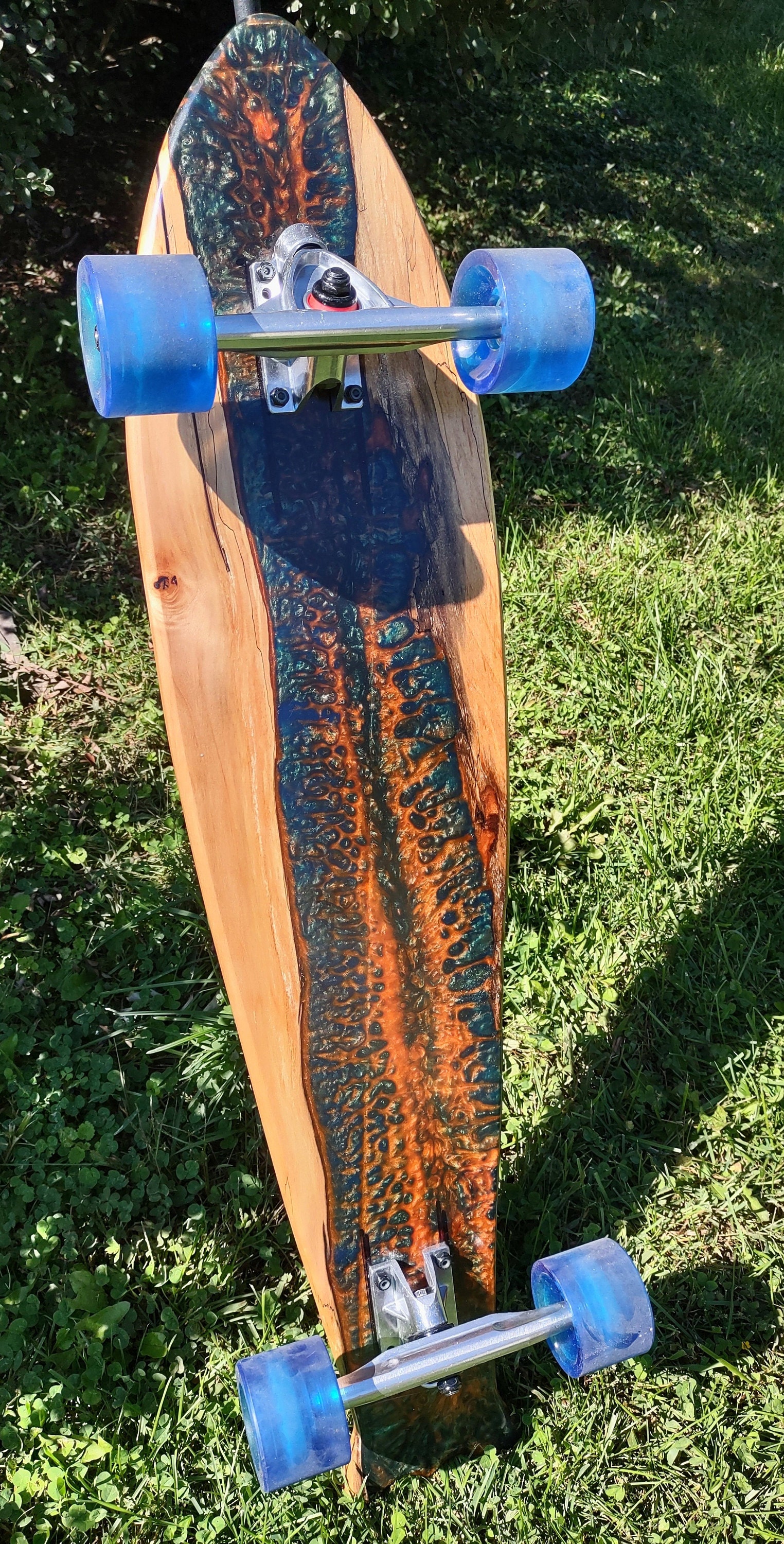 custom longboard for his birthday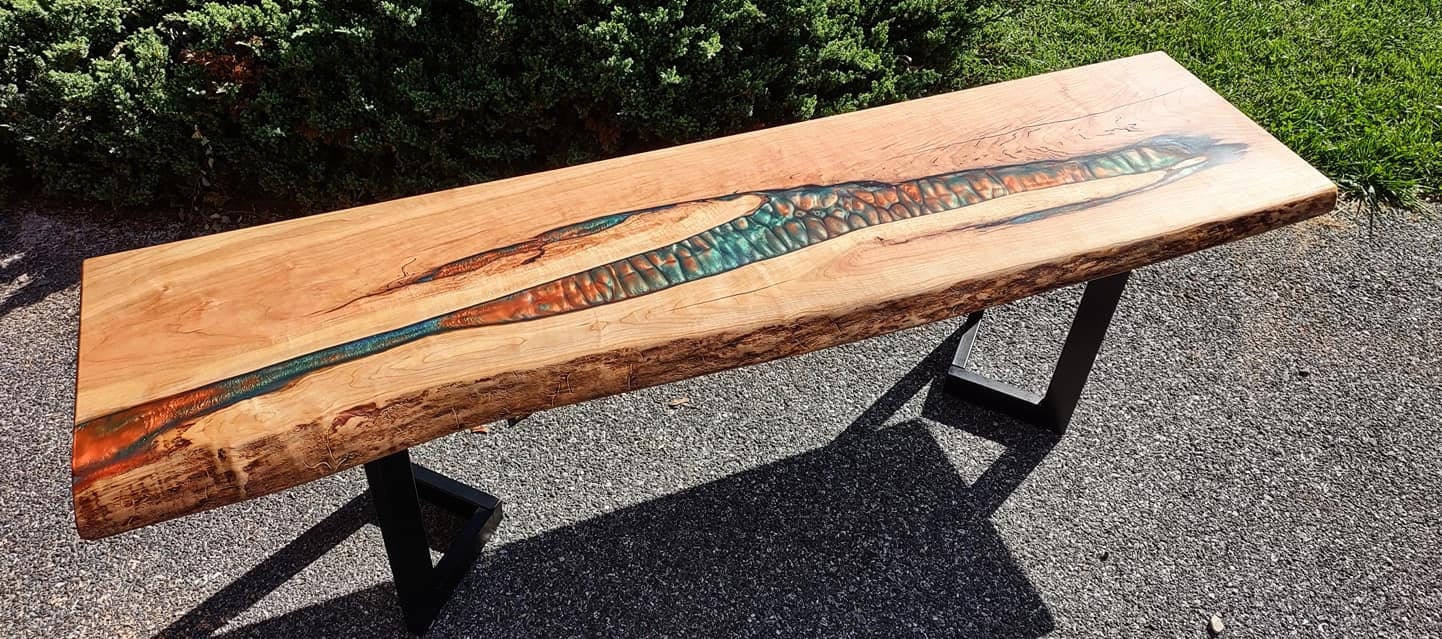 custom bench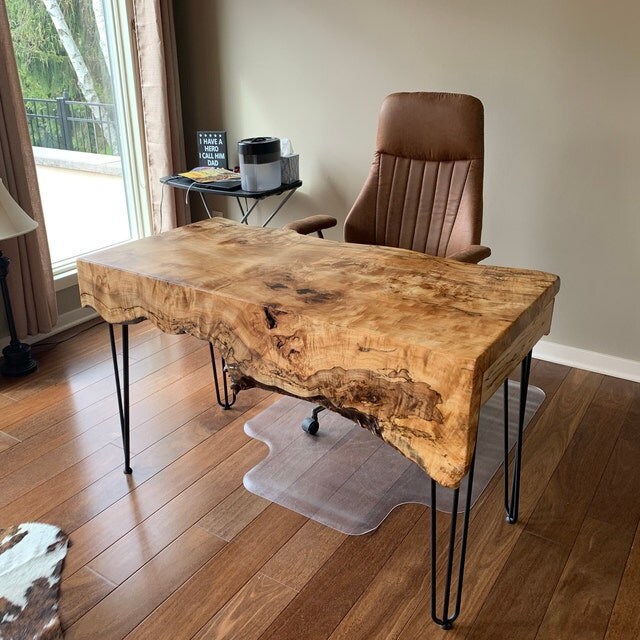 Waterfall faced desk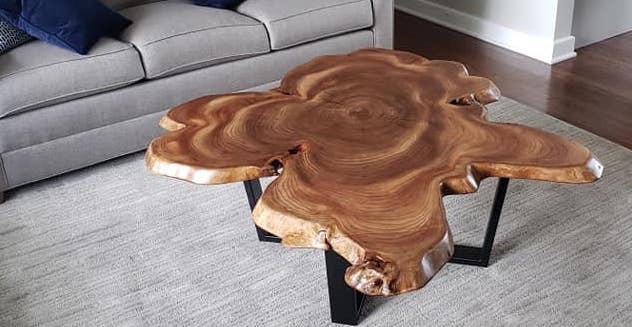 Coffee table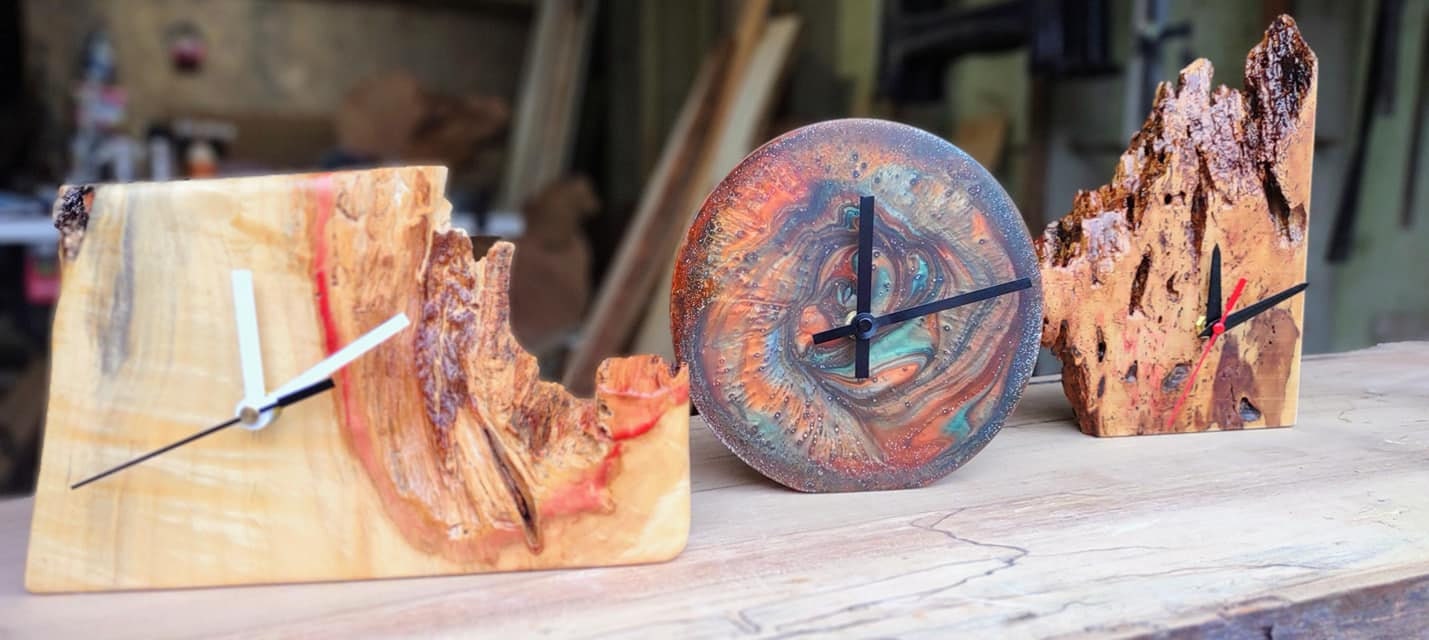 its time for clocks!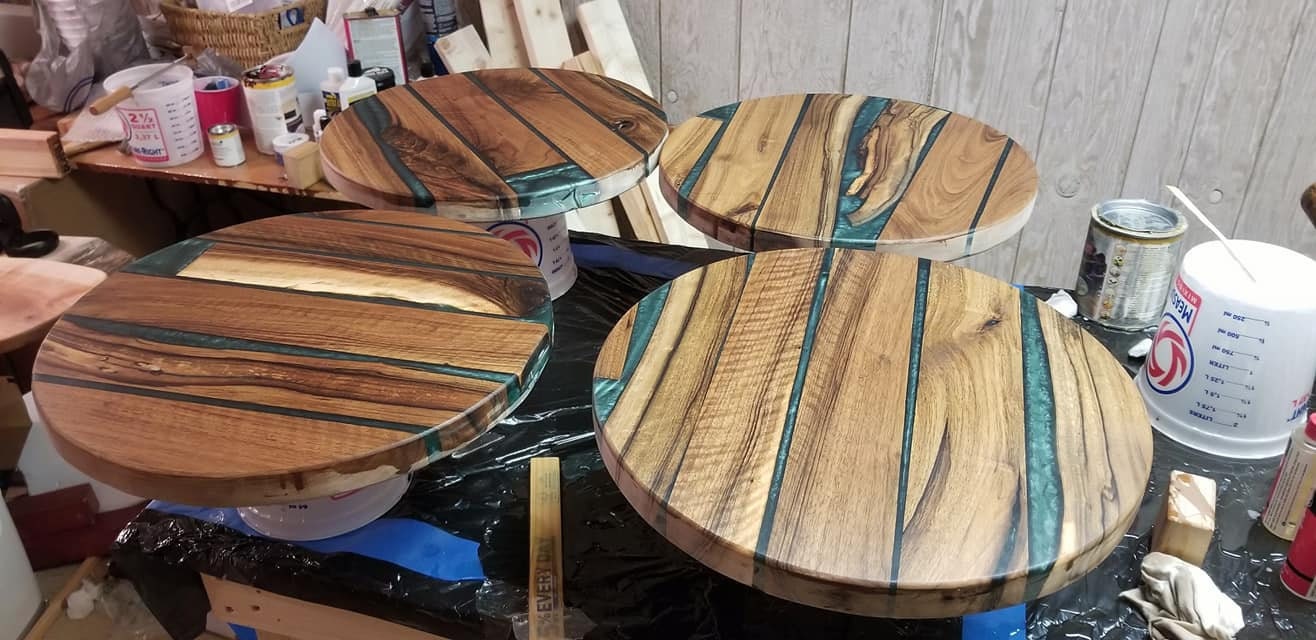 Bar Stool Tops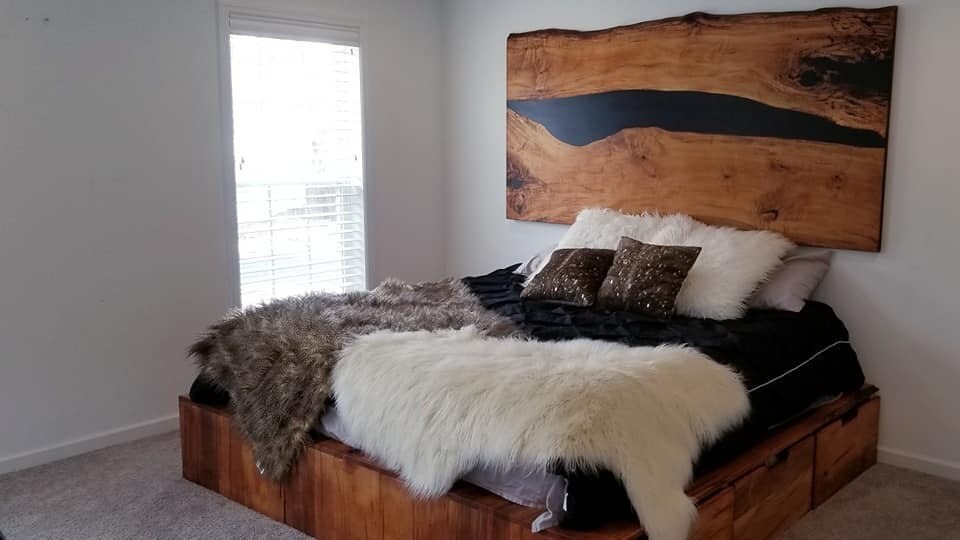 Maple Platform bed with storage and River Headboard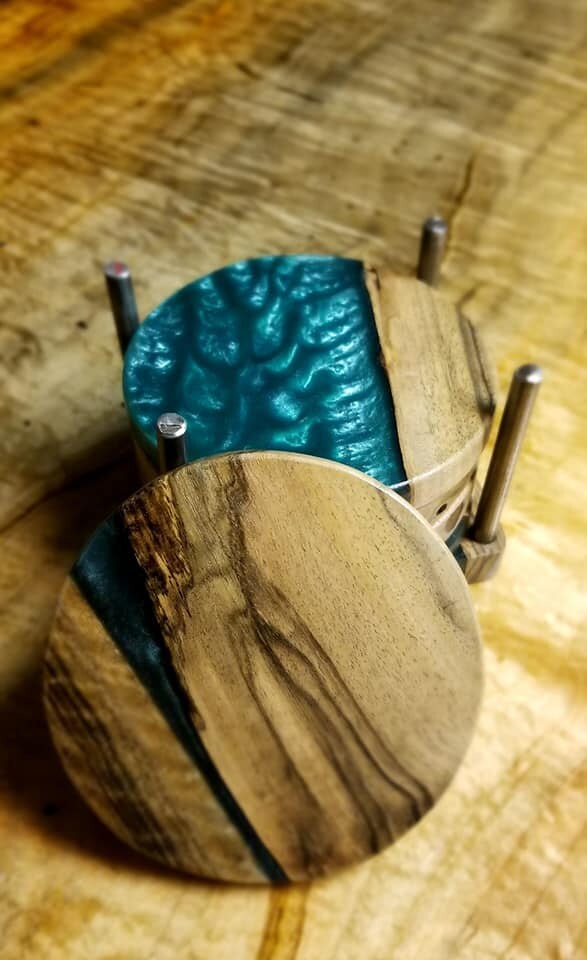 English Walnut Coaster Set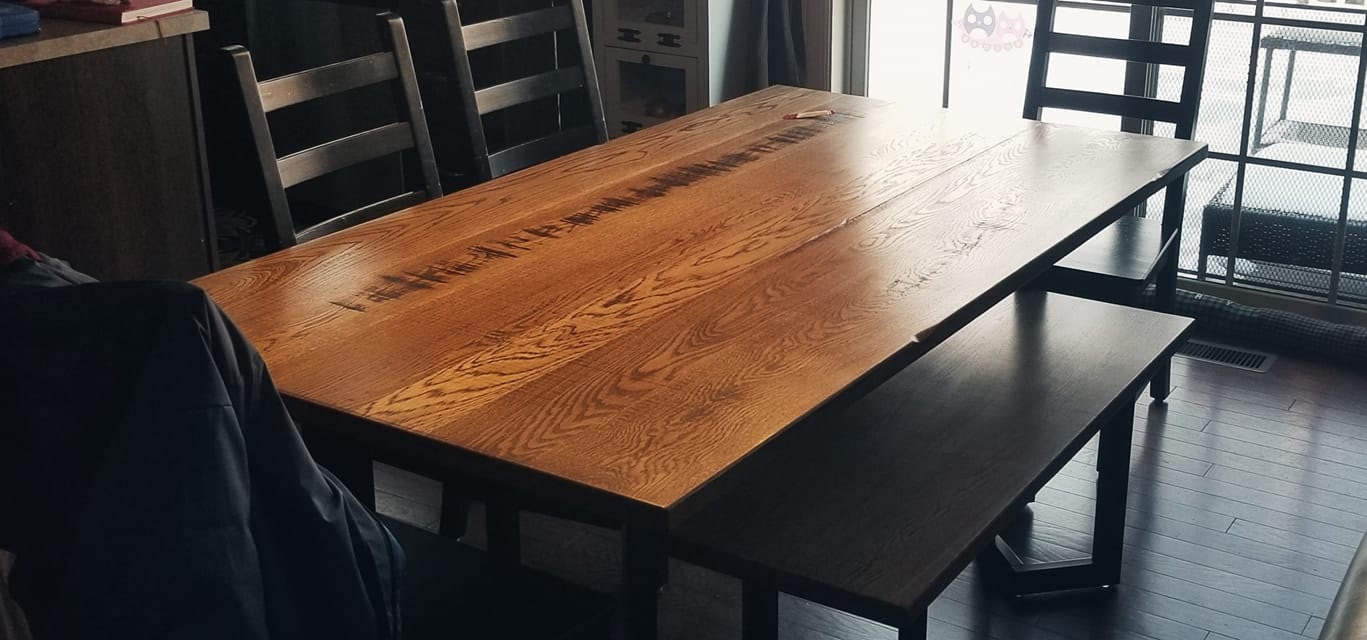 Oak Cottage Table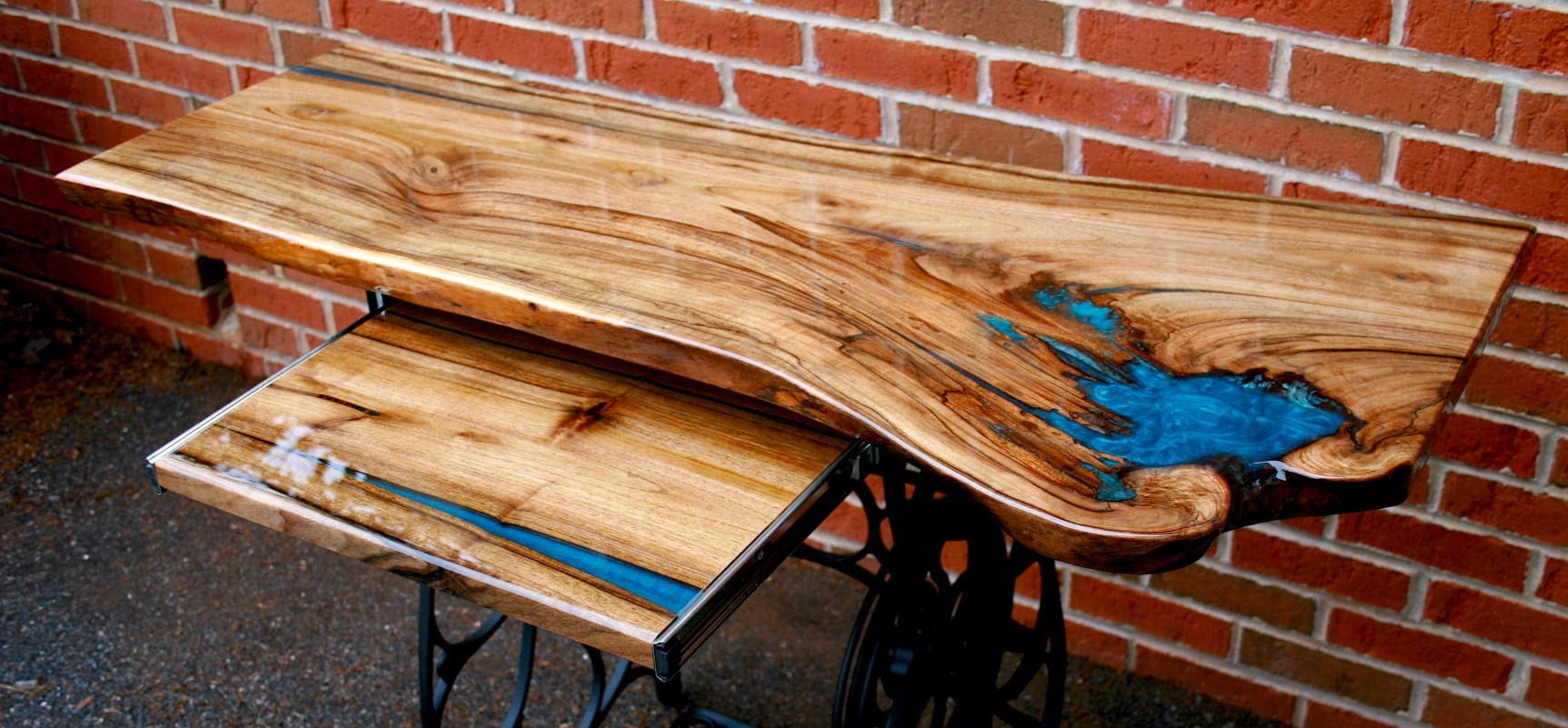 the Modern Computer Desk with green resin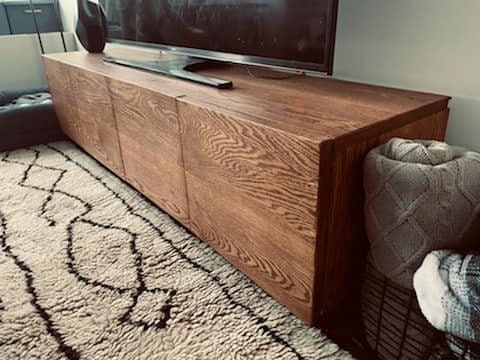 TV stand with fold down storage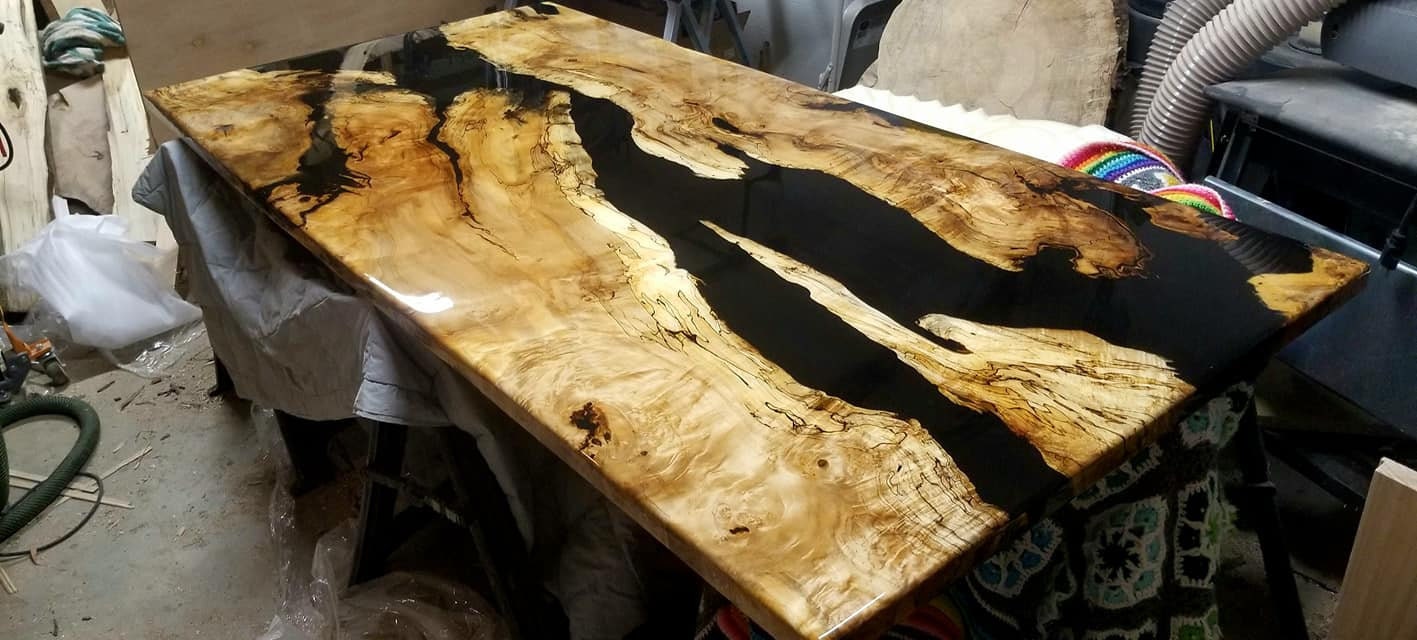 Spalted Maple Dining Table with black River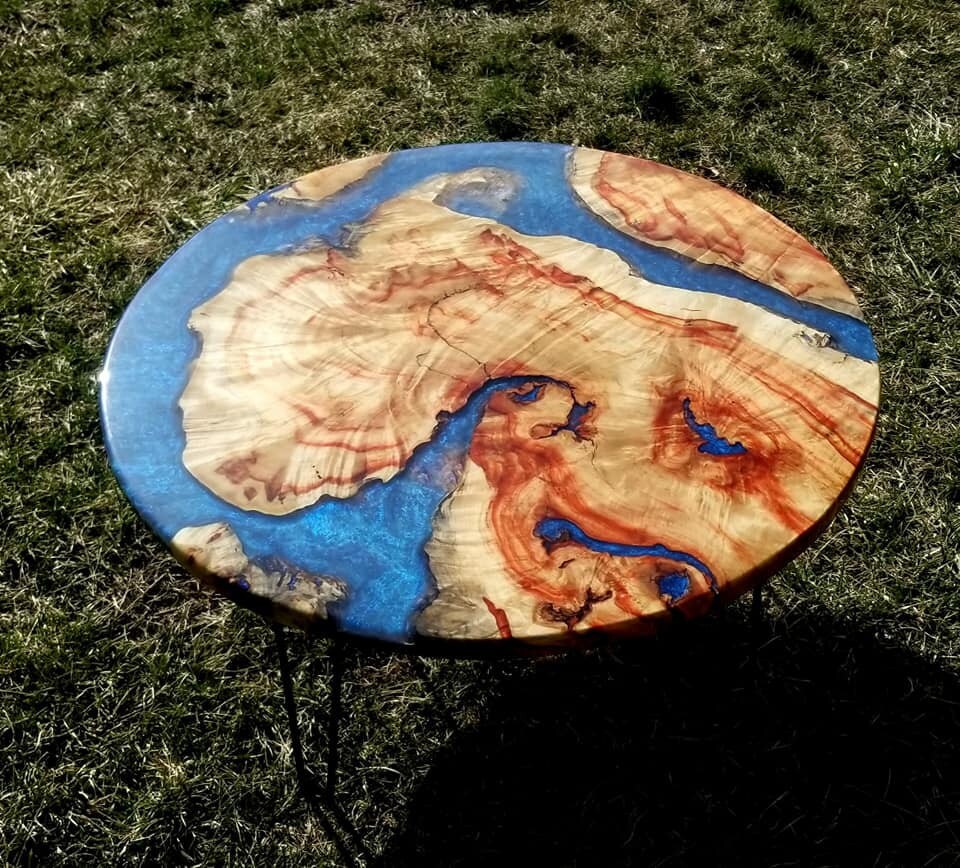 box elder globe coffee table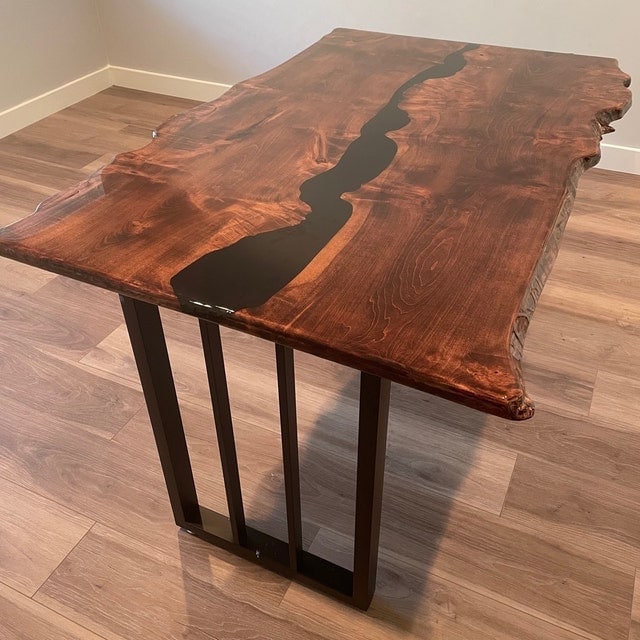 Walnut river desk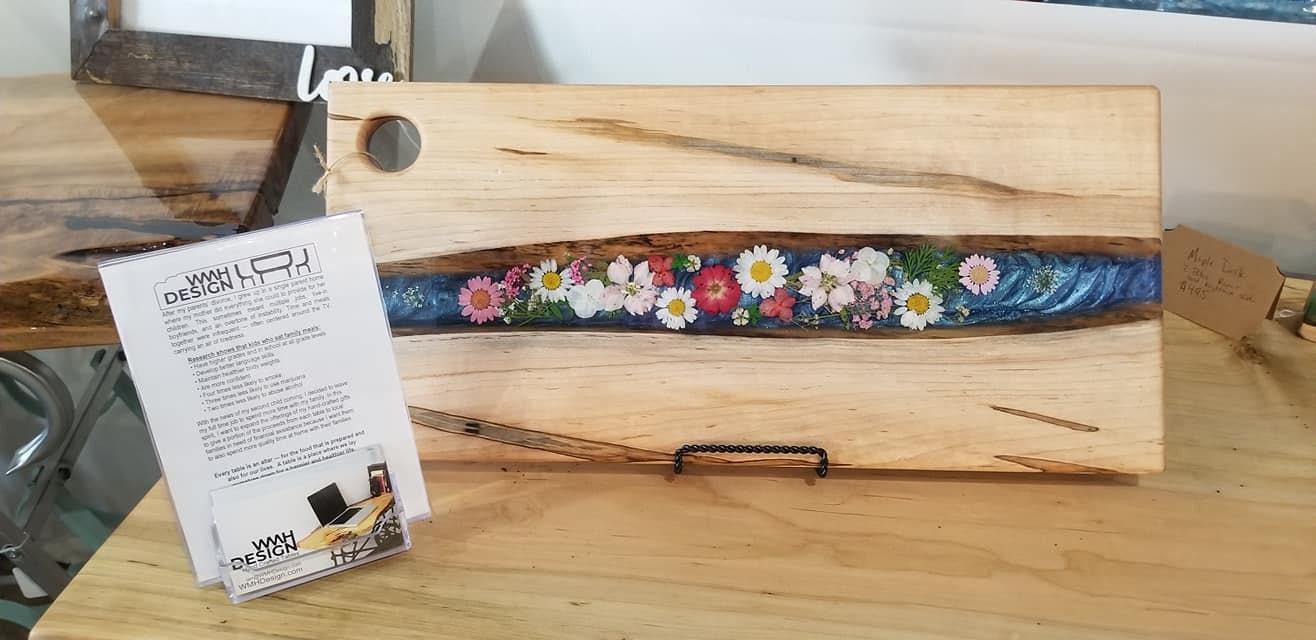 Flower power serving tray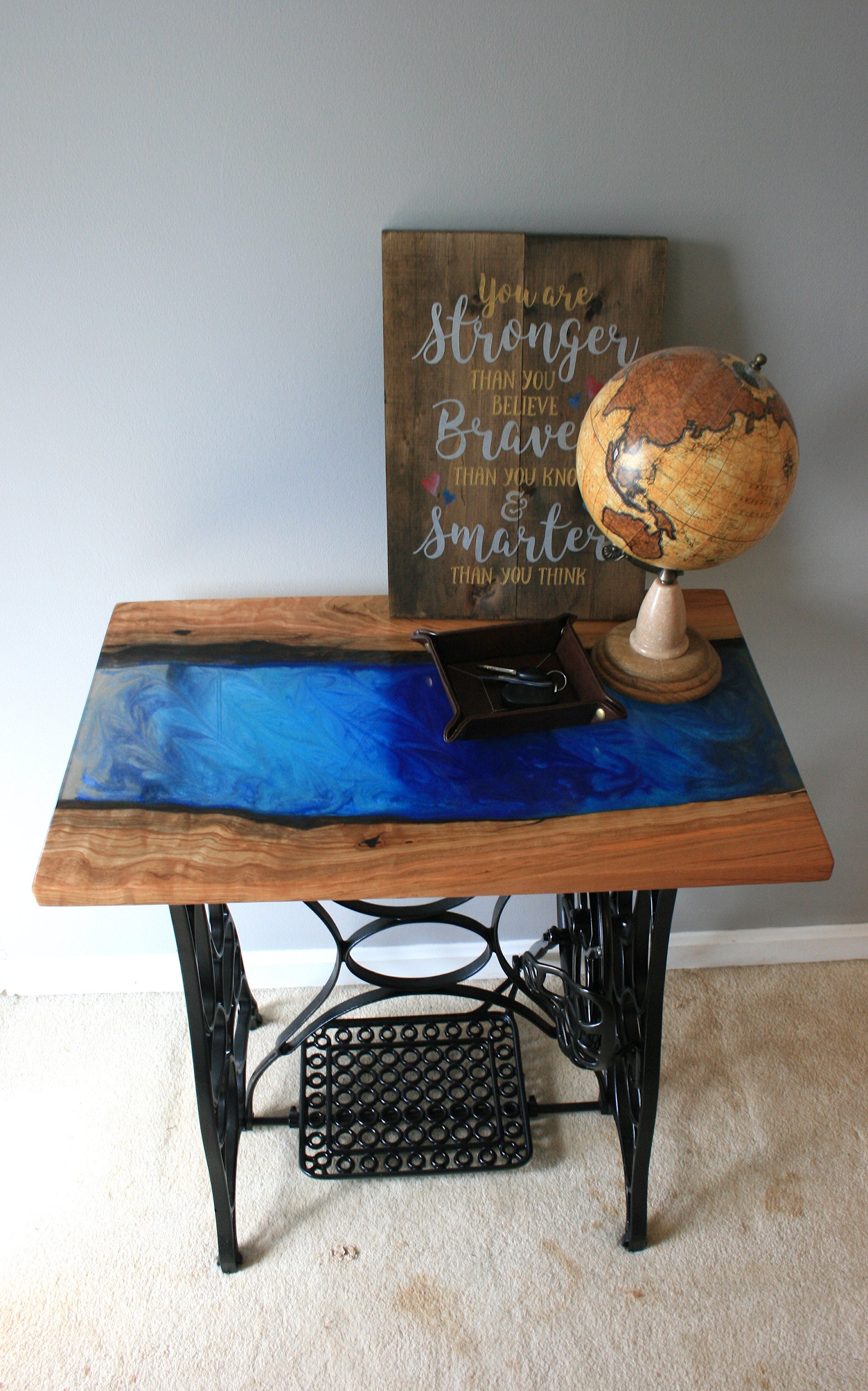 Cherry and Blue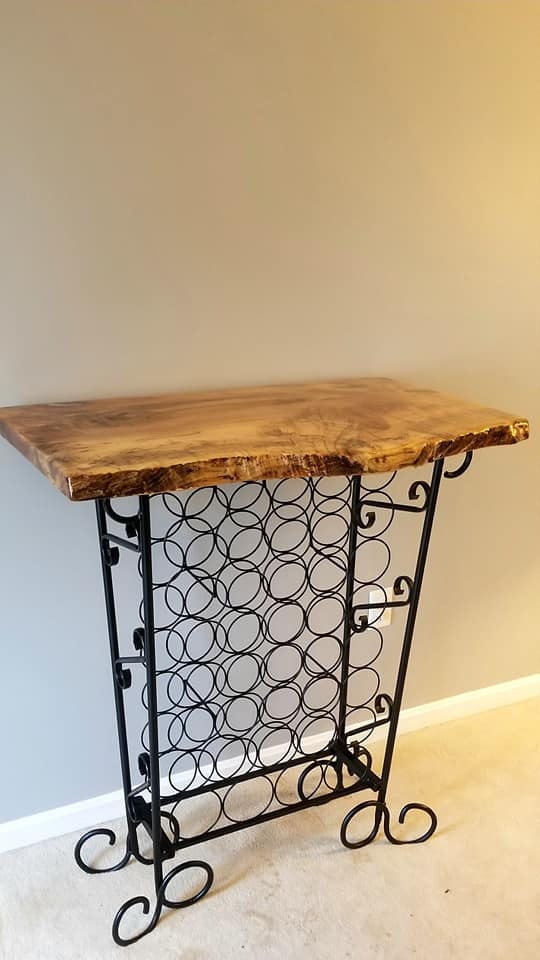 custom wine table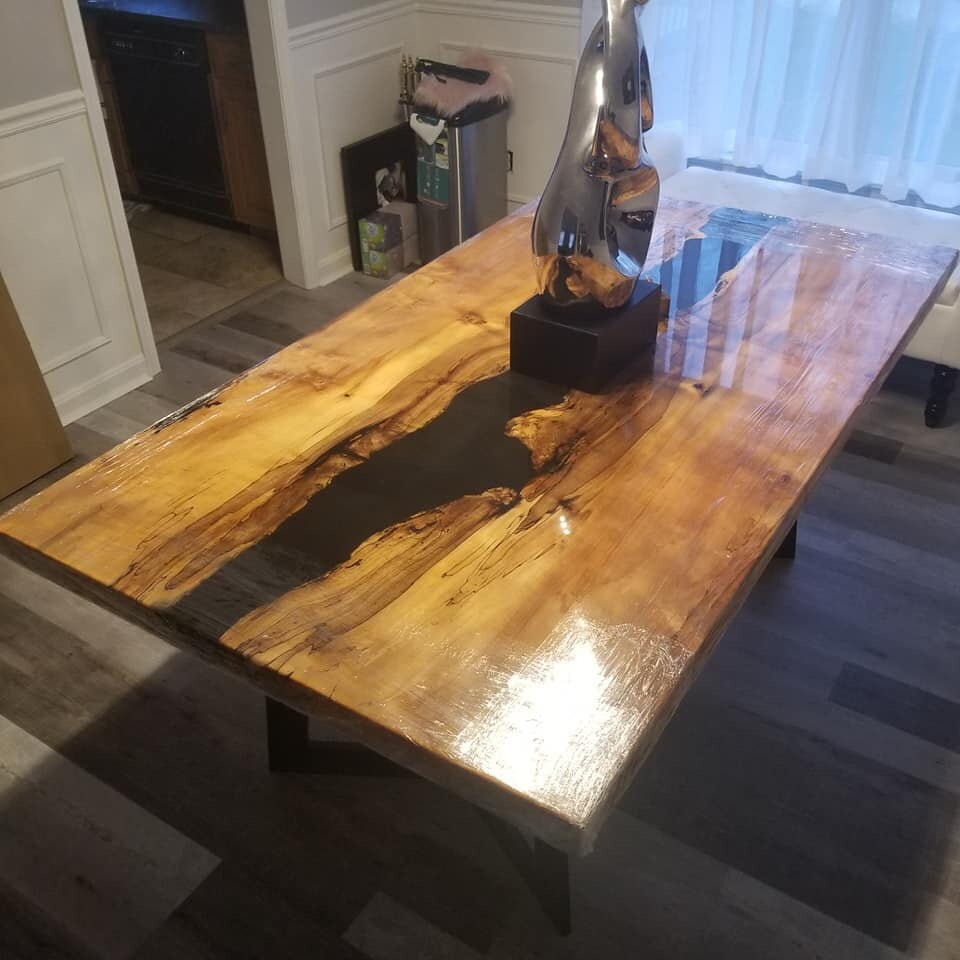 Dining delivered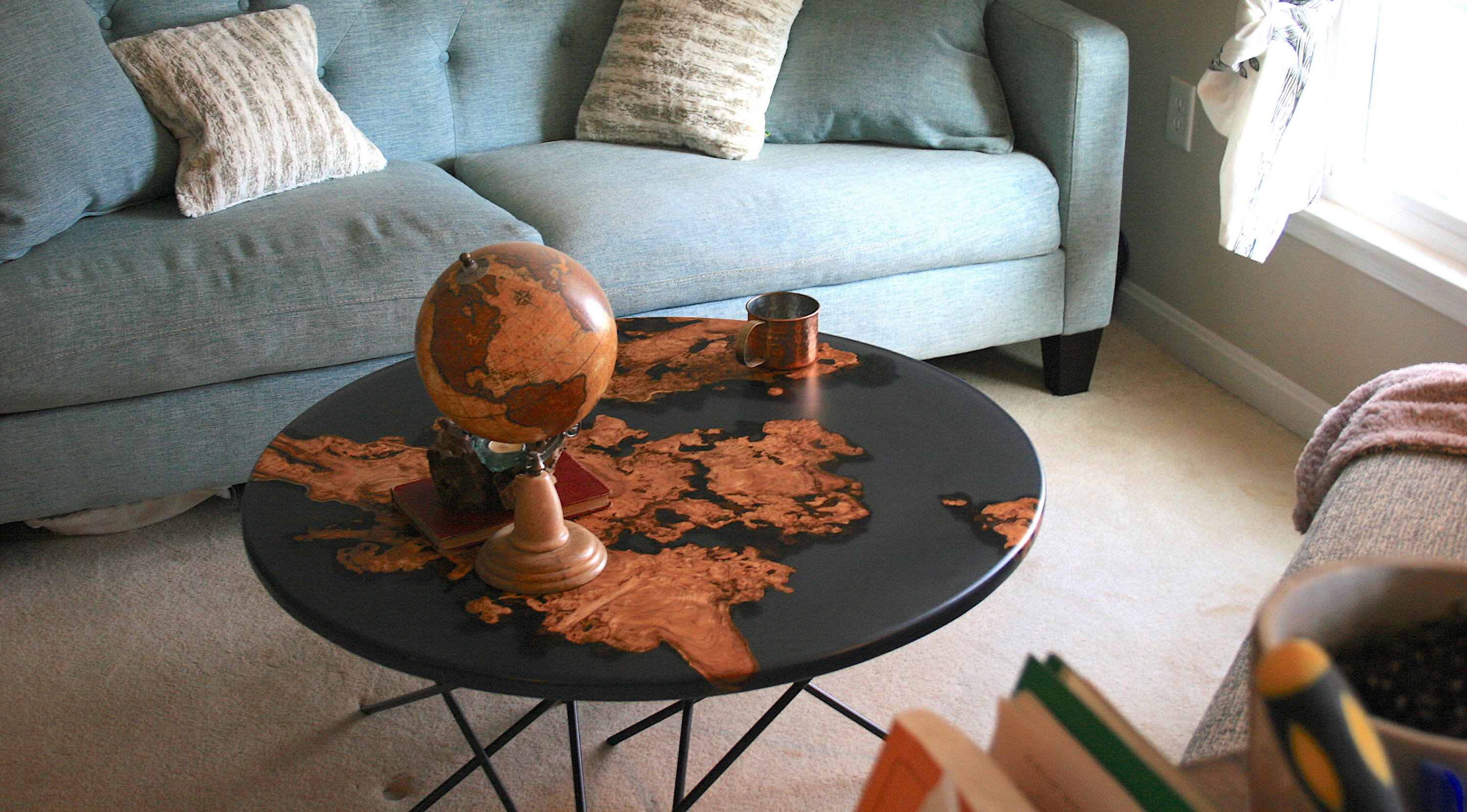 the Genesis table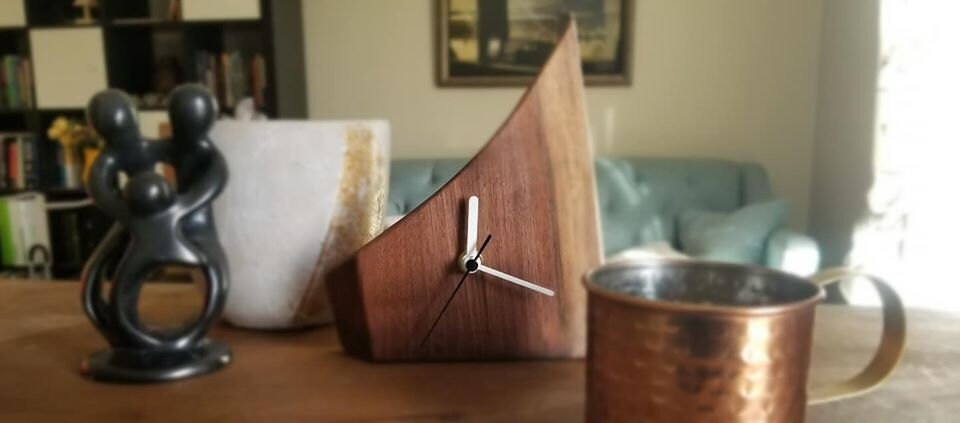 Mid Mod live edge clock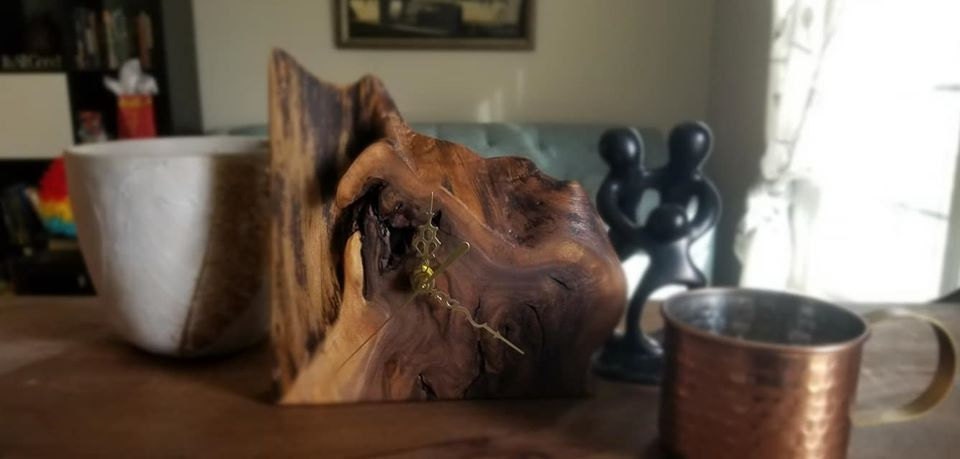 Burly Black Walnut Clock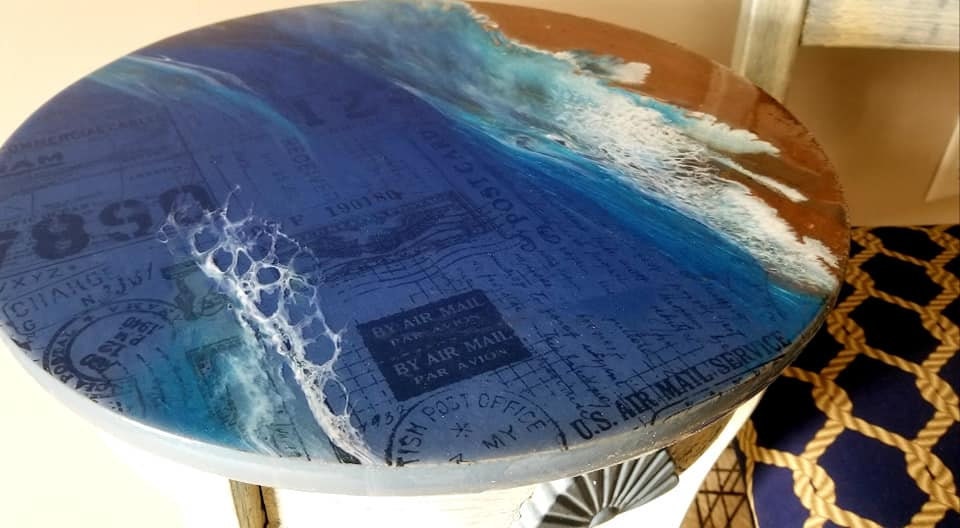 "Message in a Bottle" -Ocean Table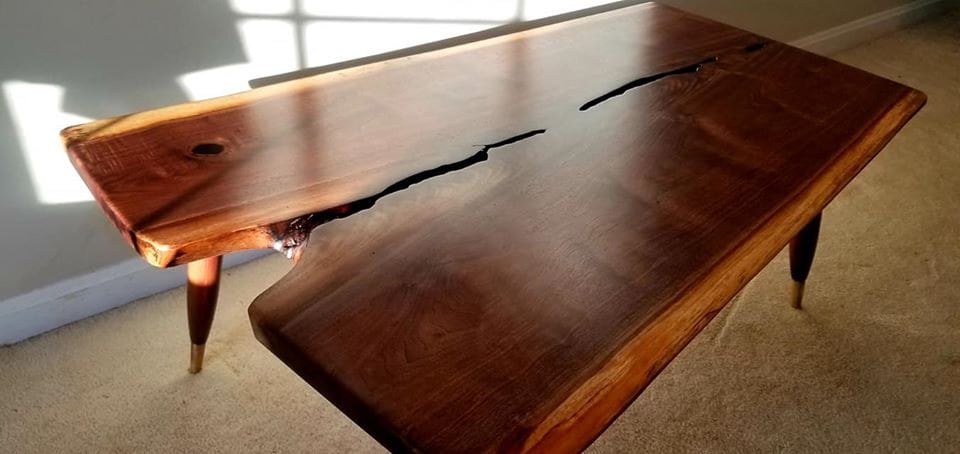 Mid Mod Black Walnut table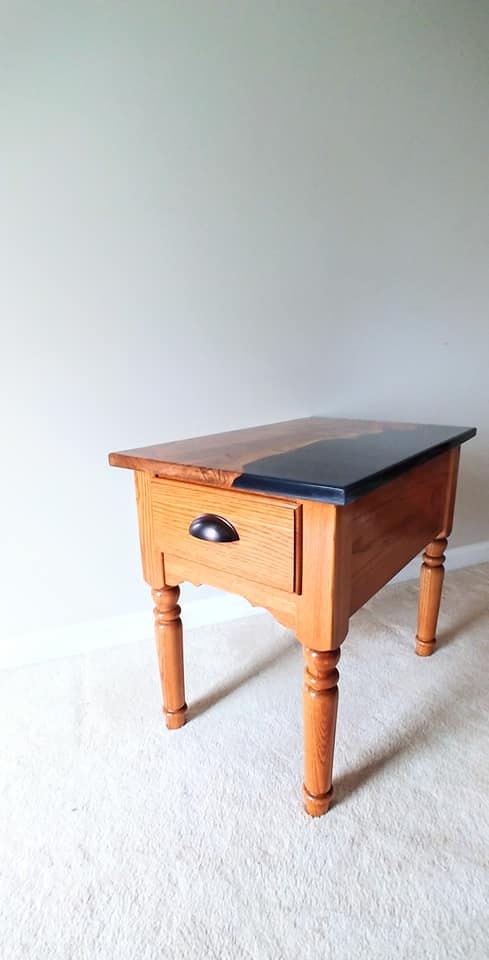 New Life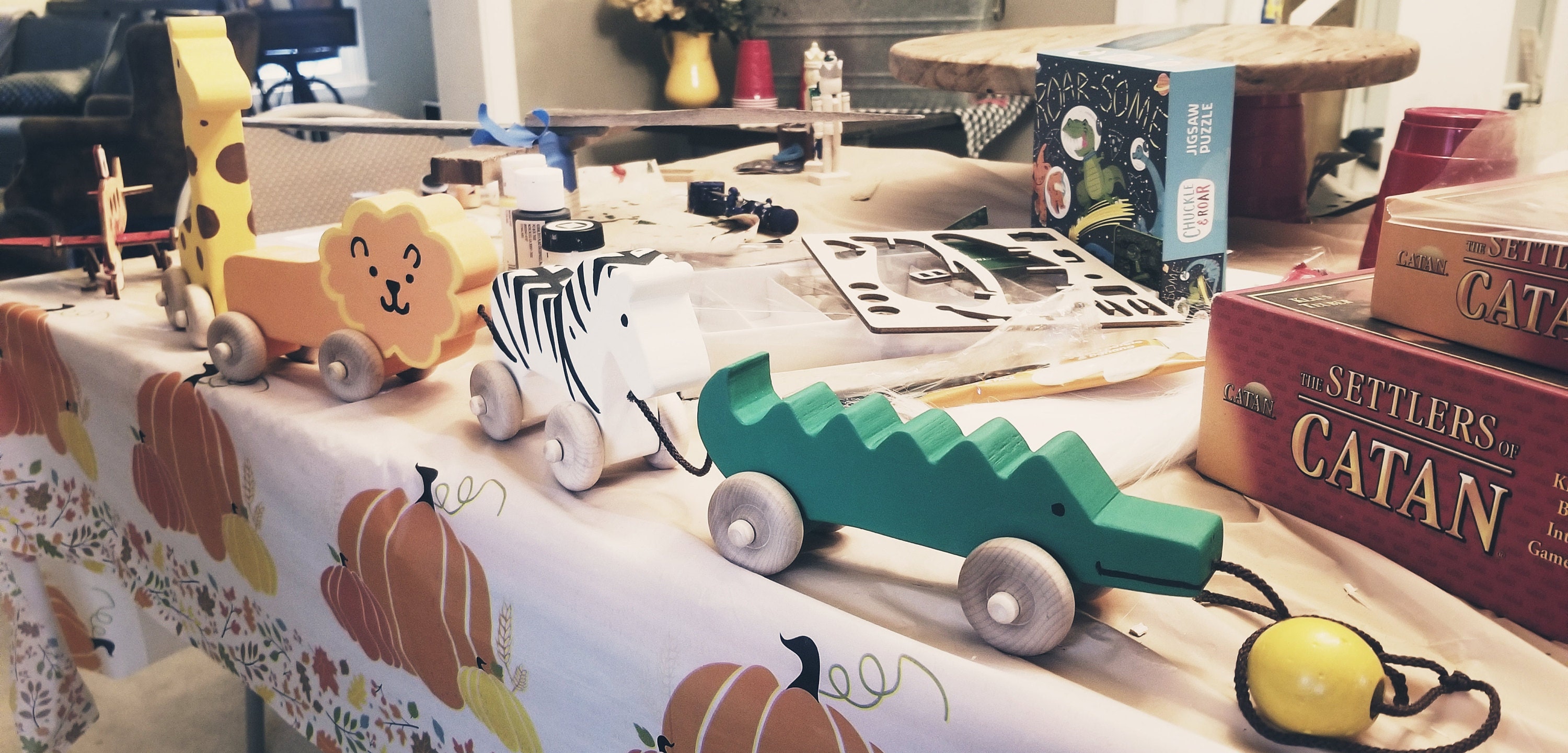 Animal Trains!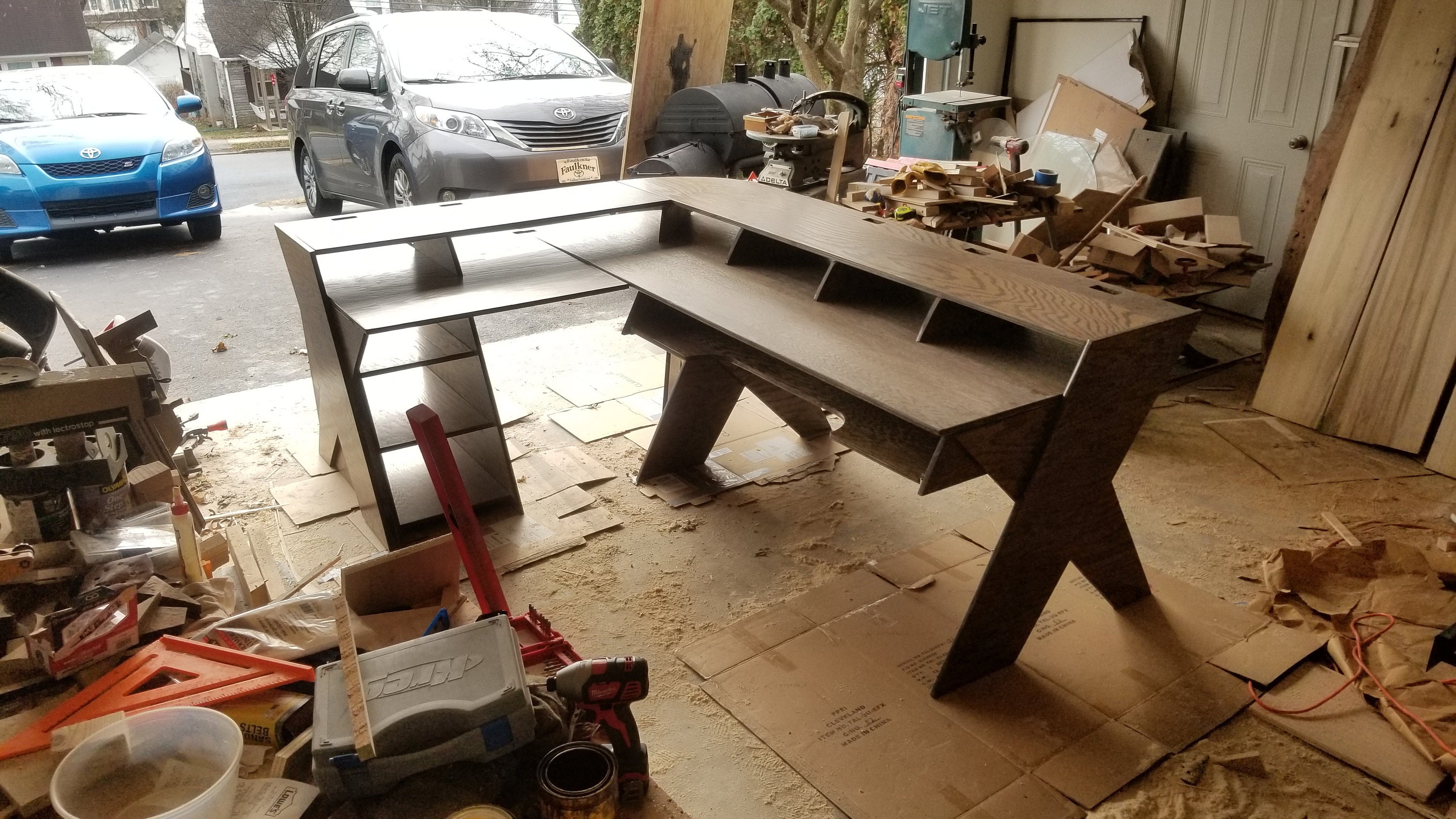 Custom 8' desk for a recording studio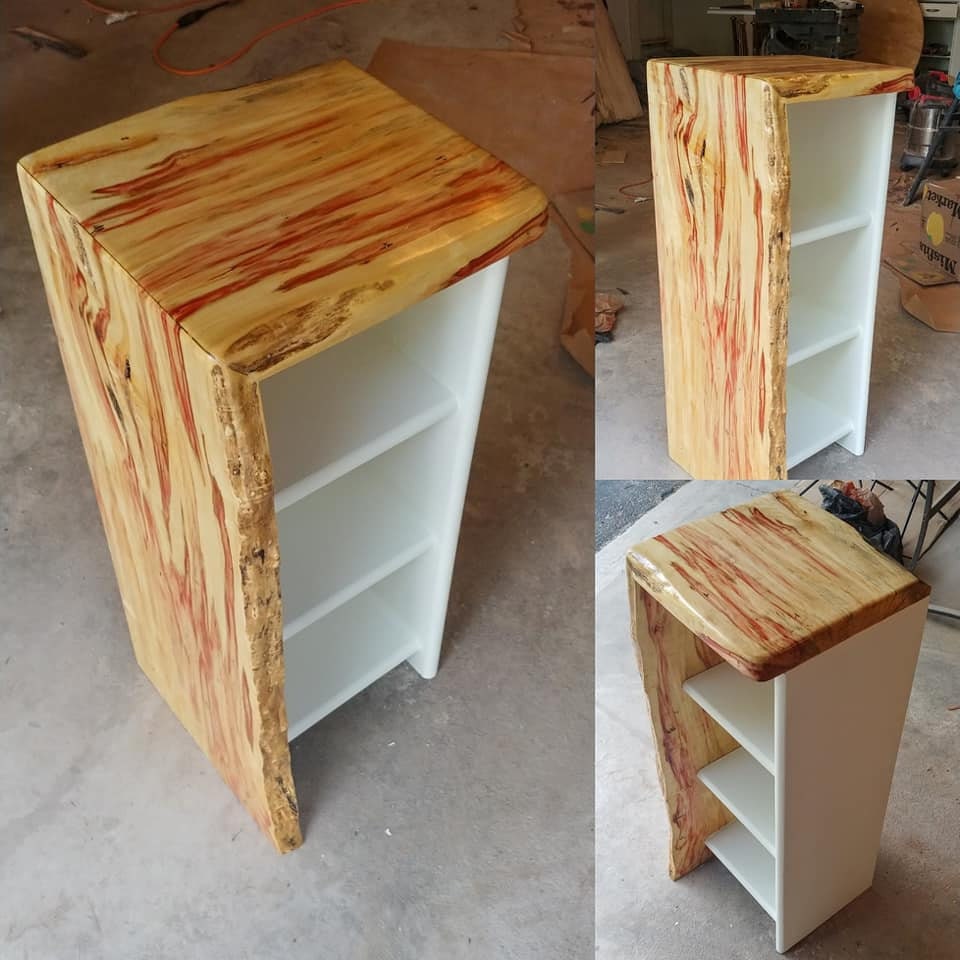 Box Elder Book Shelf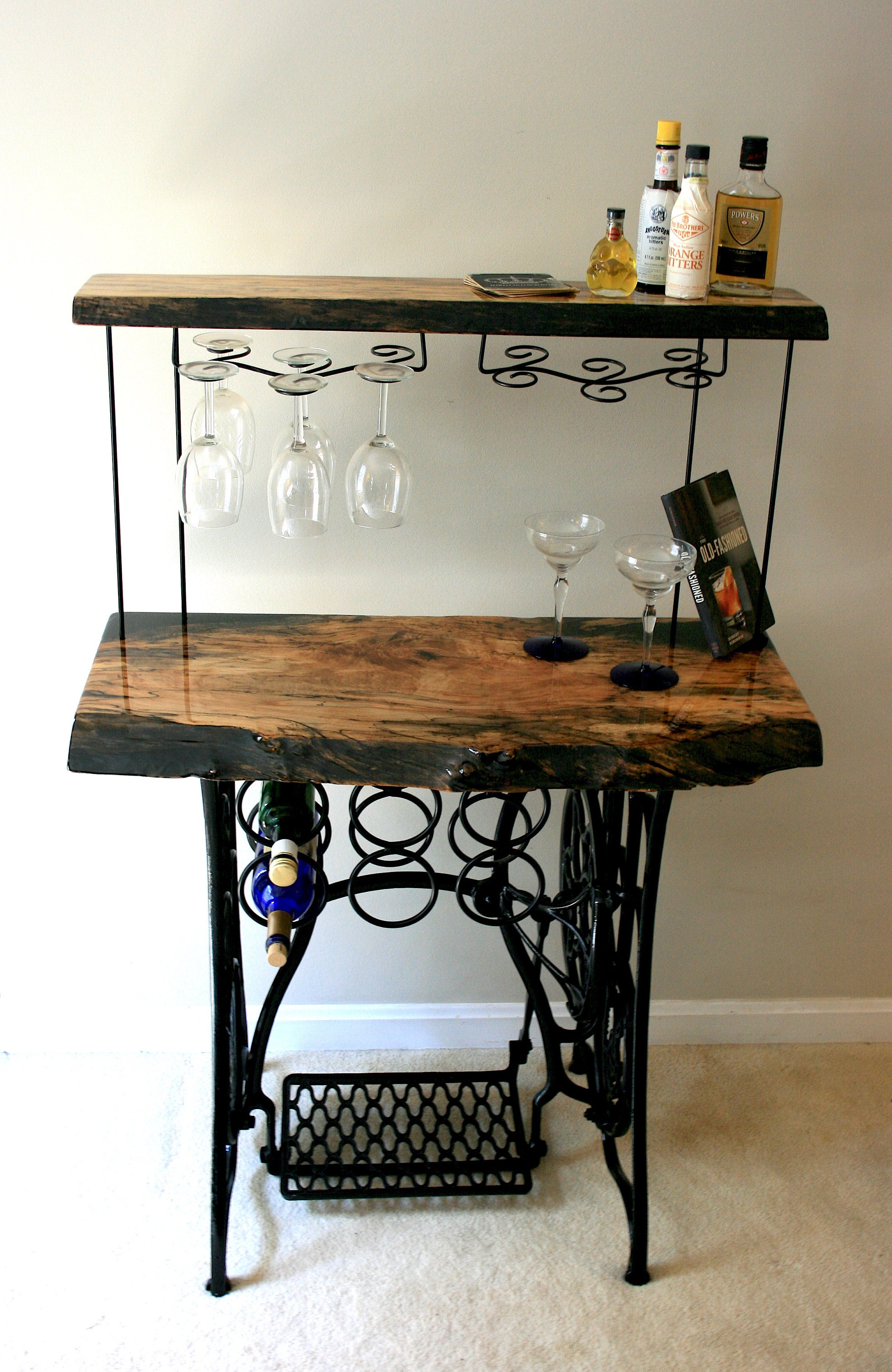 Treadle Mini Bar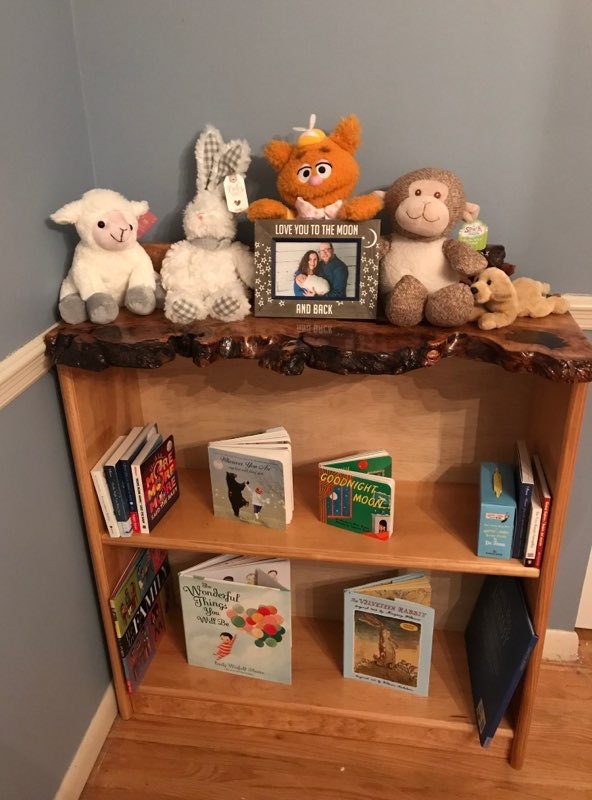 Bookshelf for a new baby boy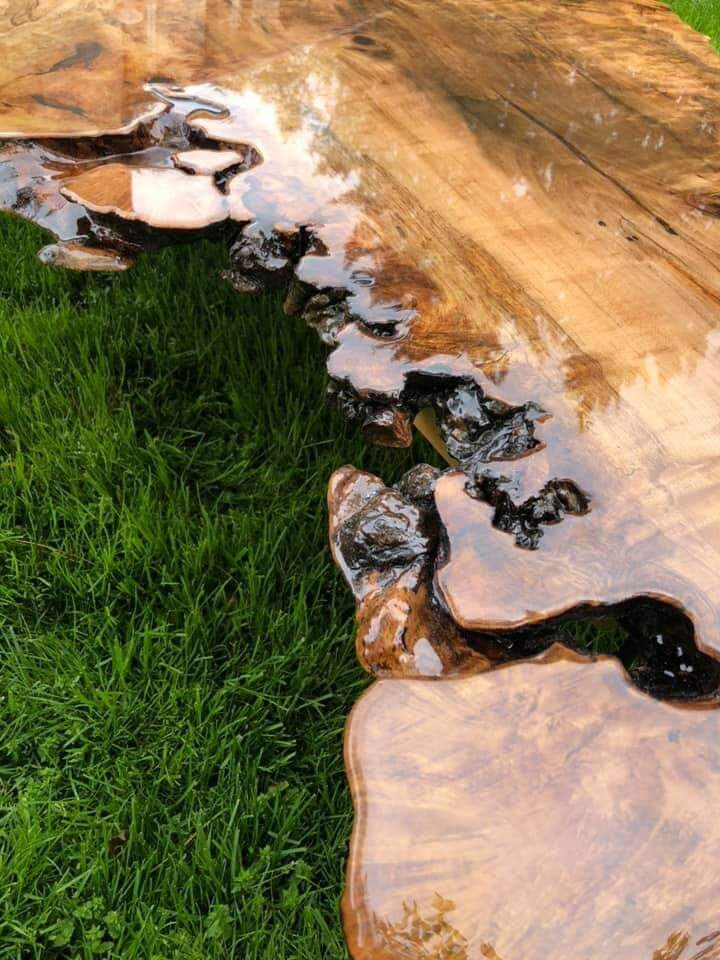 I love burled edges!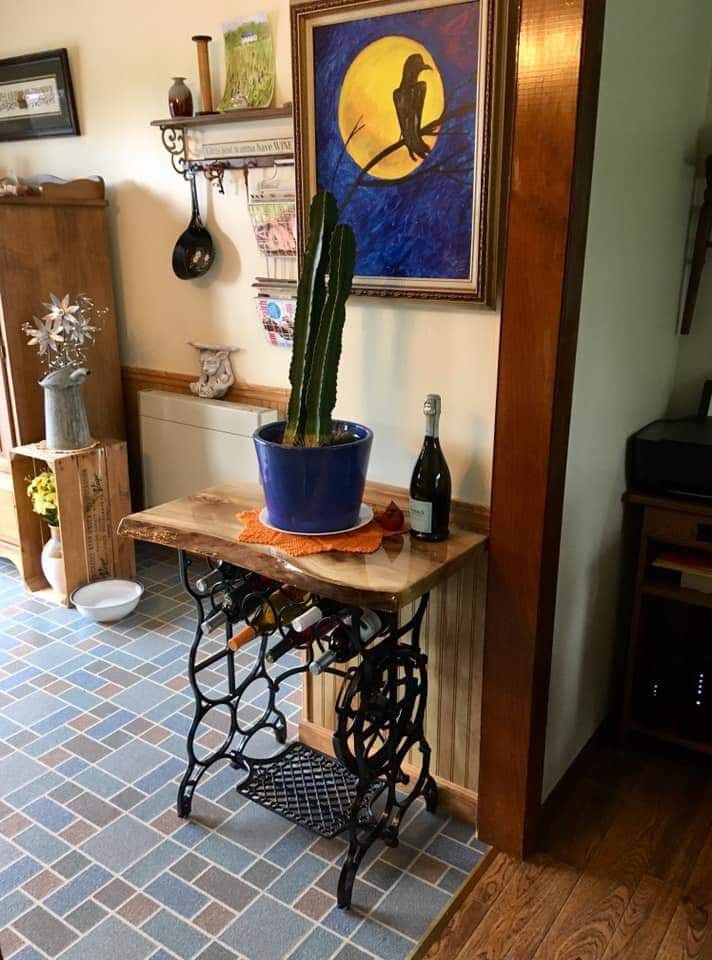 Treadle Wine Rack!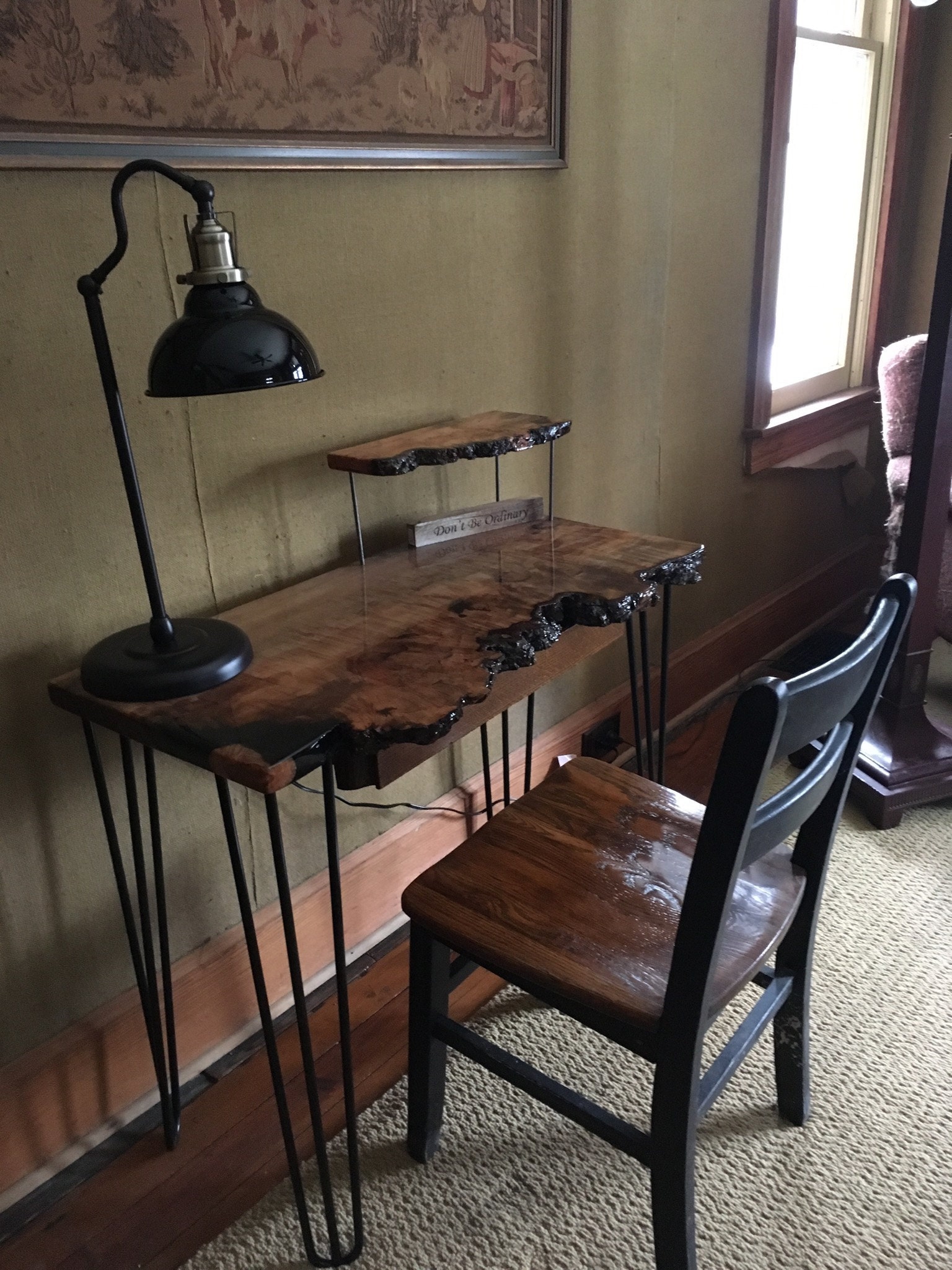 Home safe and sound. thanks Linda!